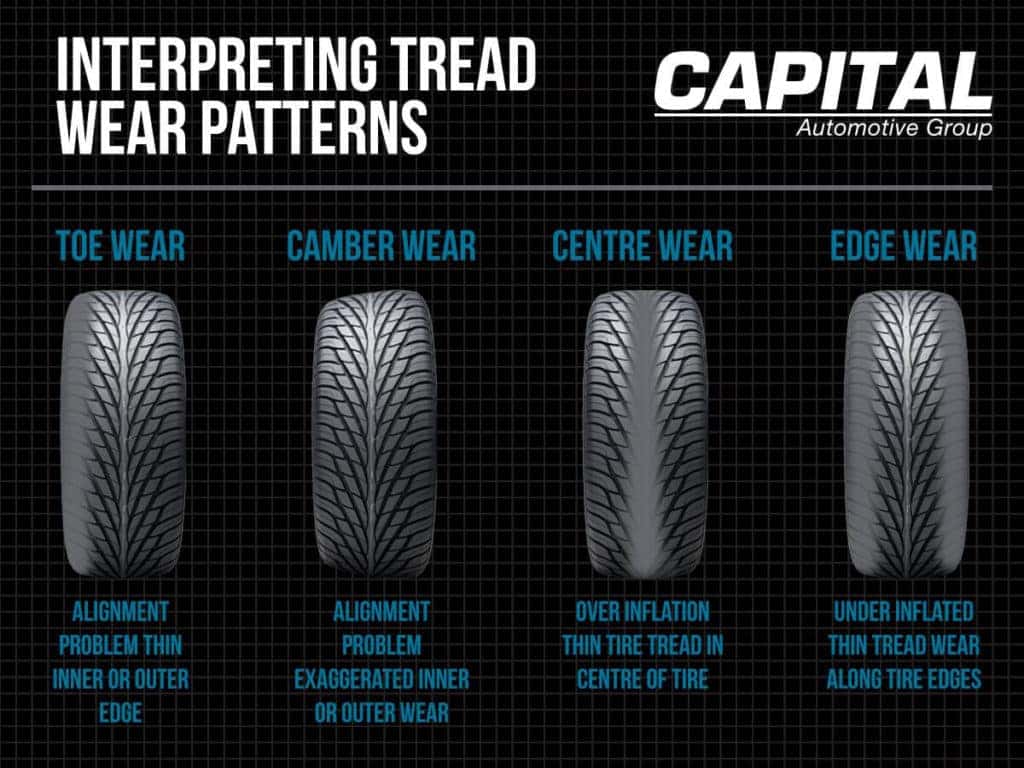 Wheel Alignment Service at Capital Ford in Regina
Wheel alignments and balancing are one of the most common repair services offered by our Capital Ford Service Technicians. It is an integral part of prolonging your tire life. 
On the prairies, a wheel alignment is an important part of regular maintenance. Having this service performed as a part of regular maintenance will improve handling, increase gas mileage, and prevent unusual tire wear.
Hitting a single pothole, curb, or other road hazards can throw off your alignment. Most drivers don't even notice an incorrect alignment until tire wear or handling is significantly (and negatively) affected.
For optimal tire life, vehicle safety, and performance, your alignment should be professionally inspected at least once per year. This schedule may change: if you get new tires, notice unusual tire wear, steering pull, or shaking, or if you hit a particularly deep pothole, you should have the alignment checked sooner.
Check out the tread wear patterns image to become familiar with different types of tire wear. If you notice any of these patterns, it's important that you stop by Capital Ford Service Centre to have it examined by an expert. Whether it's time for an alignment or if you need to purchase new tires, we will help find the best solution for you, your vehicle, and your budget.