2023 Ford F-150 Lightning For Sale in Regina, SK

2023 Ford F-150 Lightning For Sale in Regina, SK
With the 2023 model year bringing new enhancements to the automotive world, you can expect Ford to be a leading brand within the EV sector, especially with the introduction of the 2023 F-150 Lightning to our new inventory. The new Ford Lightning is creating waves within the light-duty pickup truck segment with its fully electric powertrain, providing loads of helpful and desirable features to stand out from the competition. You are welcome to visit us at Capital Ford Lincoln to learn more about this electrified Ford pickup truck, and let us help you figure out how you can secure yours in the perfect configuration for your needs.
Interior & Exterior Features
The 2023 F-150 Lightning has a modern and sleek styling approach that shares some elements with the flagship gasoline F-150, but it also has unique finishes that make it stand out as the electric variant. You can expect the new F-150 Lightning to have excellent offerings inside and out, including signature front LED lighting, 20-inch alloy wheels, LED exterior lighting, dual-zone automatic climate control, heated front seats, and cloth front bucket seats.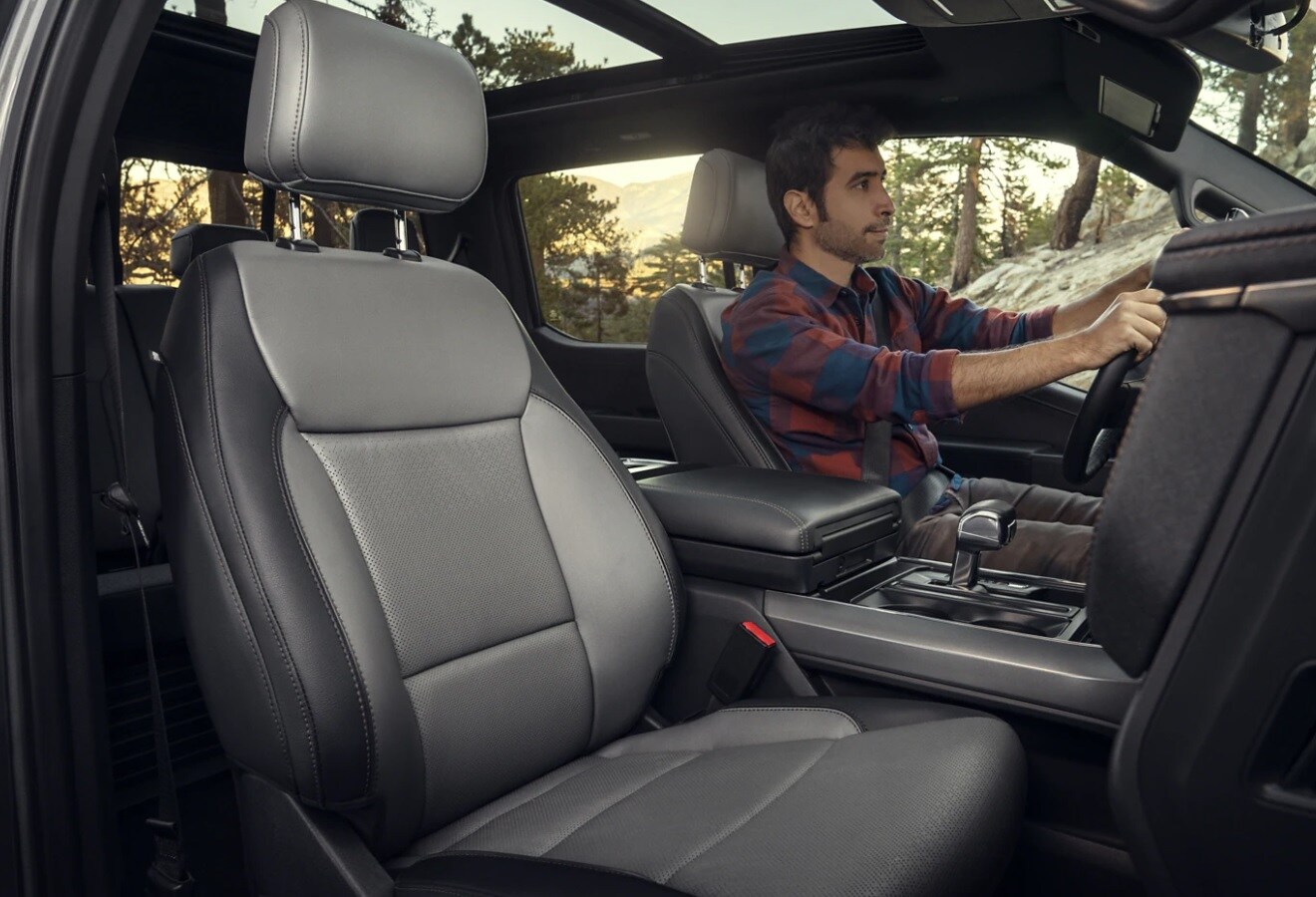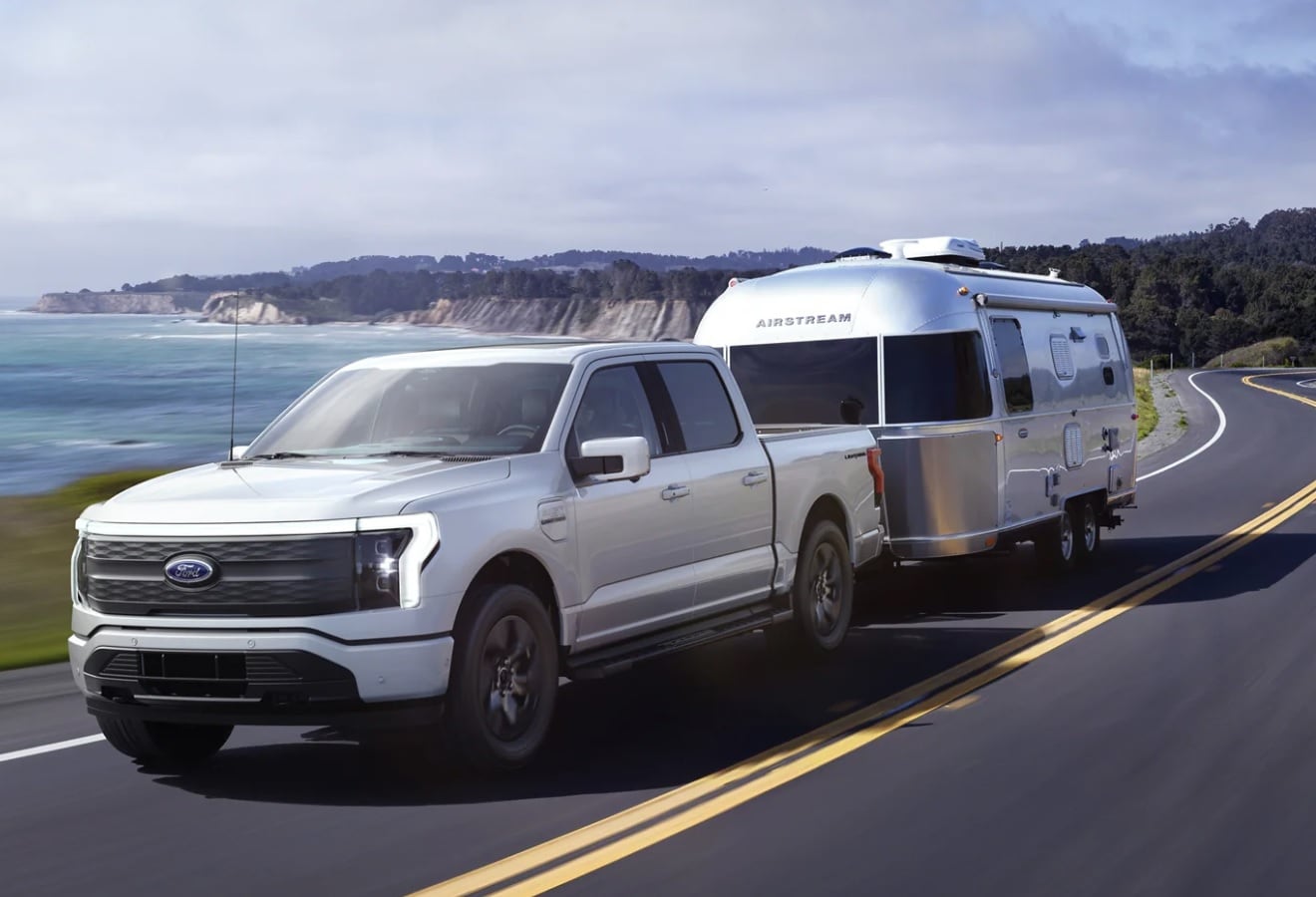 2023 Ford F-150 Lightning Powertrain & Specifications
The 2023 F-150 Lightning has a dual electric motor powertrain setup that provides 775 lb-ft of almost instant torque to get you going even with heavier loads. However, you can pick a standard-range battery pack or an extended-range upgrade pack with varying horsepower outputs. With the standard range battery, you can expect this Ford pickup truck to generate 452 horsepower, while the extended range battery delivers an increased 580 horsepower. Also, the standard range battery allows the new Ford F-150 Lightning to have a total driving range of 370 kilometres, while the extended range pack increases the range to 515 kilometres. The Platinum trim with the extended battery delivers the most capability, costing a slight range decrease to 483 kilometres.
2023 Ford F-150 Lightning Towing Capacity
Even though the 2023 F-150 Lightning is fully electric, it still delivers a sizable towing capacity to support your daily life. You can expect the standard range battery models to deliver a towing capacity of 5,000 pounds, which is adequate for many different tasks. However, the extended-range battery models will benefit from an increased towing capacity of 8,500 pounds, giving you more towing power to accommodate towing better.
Ford F-150 Lightning Technology Features
Ford packs the 2023 F-150 Lightning with many standard advanced technology options, providing occupants with access to everything needed to enjoy the most entertaining and connected driving experience. A few of the many standard technology options of this Ford pickup truck include a 12-inch digital productivity screen, 360-degree camera, 12-inch touchscreen with built-in navigation, FordPass Connect with 4G LTE Wi-Fi hotspot, and SiriusXM with 360L.
Contact Us
The 2023 Ford F-150 Lightning is unique in many aspects and provides unmatched driving dynamics that set it ahead of the pack, so make sure to contact us today to get more information about its many excellent offerings.
* Indicates a required field