Capital Commercial Vehicle Centre
Why choose Capital Commercial Vehicle Centre for your commercial and fleet vehicles and services? As a Commercial member, you get immediate access to an inventory of 1,000 vehicles, award-winning service, and the largest parts inventory in Saskatchewan. Quite simply, we take care of everything, so you can focus on driving your business.
We have access to thousands of vehicles to suit your needs, so if your business fleet consists of 1 or 1000 vehicles, we can help you. Our inventory ranges from small cars to heavy-duty trucks with custom accessories available to outfit the vehicle for whatever job it's needed for. We will ensure the vehicle is ready for the job and running in peak condition.
Capital Commercial Vehicle Centre has a number of associated dealers to provide exceptional service on your fleet vehicles. Our shops are located in Regina, Winnipeg, and Edmonton so you're looked after on the prairies. Our highly skilled technicians will get you back on the road quickly thanks to your priority in our service departments.
Capital Commercial: Driving Your Business
Ford's one-of-a-kind Business Preferred Network program is perfect for any small business operator, entrepreneur or small commercial company whose owner's value their time. We are part of a high-performing group of about 80 dealers in Canada, specifically selected for our commitment to supporting small business when it comes to their transportation needs. Whether you have one car, two SUVs or four small vans, Capital Ford has the resources and the people that are dedicated to helping your business grow with the right vehicles working hard for you.
Meet the Team
Bill Fraser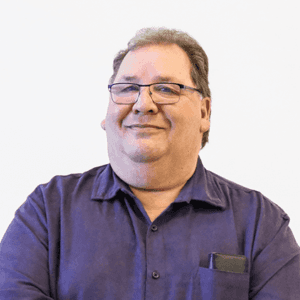 Phone: 306-527-0909
Email: bill.fraser@capitalauto.ca
1300 Vanstone Street N, Regina, SK
In September of 2016, I joined Capital as Fleet Sales Manager with over 43 years of experience in the automotive and business industries. My passions in life are family, friends, and meeting new people. When I'm not at the office, you'll find me spending time with my biggest supporter and wife of 34 years, Rose. Weekends are filled with hunting, shooting, quad-riding, snowmobiling, woodworking, and building projects on our acreage. I've coached my children in various sports and was one of the founders of (Prairie) Thunder football team in Regina. Along with other charity work, I currently work with STARS fundraising and sit on the board for Pipeline of Dreams.
Reid Robertson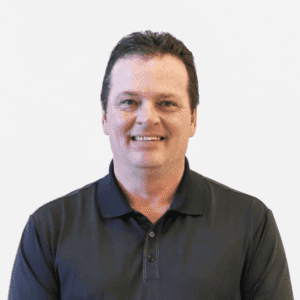 Phone: 306-530-3213
Email: Reid.Robertson@capitalauto.ca
1300 Vanstone Street N, Regina, SK
I am currently celebrating my 23rd year in the auto business, all of which have been with Ford. I have worked in several departments including retail and finance. For the last 13 years, I've been enjoying my position of Fleet/Medium Truck Manager. As busy as my day-to-day operation is, Capital Ford still allows me the time to be out in the community coaching minor hockey, baseball, and to serve part-time on the board for North Regina Little League. I enjoy coming to work every day, meeting new people, and having a cup of coffee with my clients.
Read Autosphere.ca's article on Reid here.
Ryan Smiley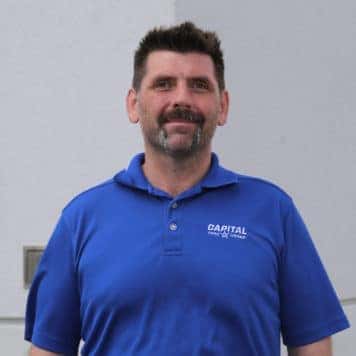 Phone: 306-515-3007
Commercial Account Manager
Ryan.smiley@capitalauto.ca
I started my career in transportation back in 1998. In 2013 I decided to take my passion for cars and motorcycles to the next level and became a product specialist here at Capital Ford. I have enjoyed my role being able to meet new people and help get into reliable vehicles throughout the years that so much that I have now begun a new venture in the word of Fleet Vehicles. When I'm not at work I'm out fishing, making music, being out on my motorcycle or meeting new people. I enjoy helping others and looking forward to assisting you!
Capital Commercial Vehicle Centre
Capital Fleet Services, Regina, SK, Canada