Wing Night In Regina

Treat yourself to a flavour-filled evening as you experience all that wing night in Regina has to offer. 
Wing Wednesday
Wing Night has officially arrived. Are you ready to indulge in a pound or two of delicious wings? Explore the 4 best wing spots to try in Regina for your next night out in your Ford. YUM! 
Bonzzini's
Bonzzini's Brew Pub is a south-end staple. Their large and expansive restaurant provides an open and inviting space to enjoy good food and good company…and maybe even a game of pool or two.
Browse their menu and you'll find an assortment of pub grub, wraps, burgers, pasta, pizza and of course…wings! On our list of the best wings in Regina, this was a no-questions-asked contender. 
When: Every Tuesday
Special: ½ price all day long! 
Flavour recommendation: Caribbean Jerk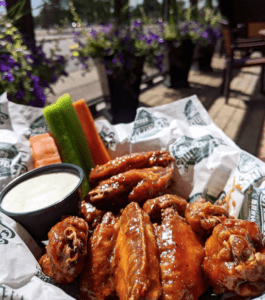 Find them at 4634 Albert St, Regina and on Instagram @bonzzinis
Leopold's Tavern
With three locations in Regina and more than 12 nationwide, Leopold's Tavern isn't only taking over the Regina…but the country too! Their great vibes paired with their tasty pub food and drinks make this a spot that you can count on no matter where you are. 
Pop into Leo's every Wing Wednesday to try their weekly flavour! From Carolina BBQ wings to Garlic Parmesan and more, they always make sure to mix it up with flavours that keep your taste buds on their toes!
When: Every Wednesday from 3 pm-close! 
Special: ½ price per lb. 
Flavour recommendation: Chipotle Lime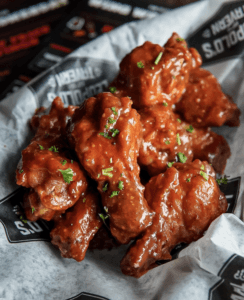 Find them at various locations throughout Regina and on Instagram @leopoldstavern
Creekside Pub & Brewery
Creekside Pub and Brewery conveniently located in the east end of Regina is a neighbourhood pub that provides a relaxing atmosphere and some really good grub! They're not only known for their specialty pizzas but their awesome Wing Wednesday special too! With a full-throttle flavour lineup, expect to find all of your favourites peppered in with a few unique and tasty alternatives. Think Sriracha Blue Cheese, Jerk Dill Pickle and more! 
When: Every Wednesday from 4 pm-close! 
Special: $6.99 with the purchase of a beverage and $8.99 without. 
Flavour recommendation: Maple Bacon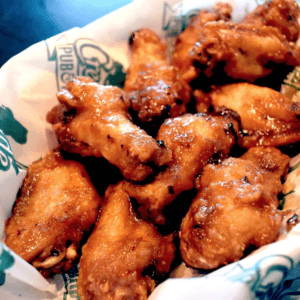 Find them at 3215 Eastgate Dr, Regina, SK and on Instagram @creeksidebrewpub
Barley Mill Brew Pub
And finally the Barley Mill…a north-end classic! This open and inviting pub promises to deliver all of your favourites under one roof! Enjoy a slice of classic Regina pie with the help of Trifon's Pizza. But wait..get your meal started with the help of their epic Wing Wednesday special! 
When: Every Wednesday from 4 pm-close! 
Special: $0.50+ tax per wing! 
Bonus: Looking for something that the whole family can enjoy? Try their 40 for $40.00 + tax. This special includes 40 wings (2 flavours), Large Caesar Salad and Large Larger Chips. 
Flavour recommendation: Dill Pickle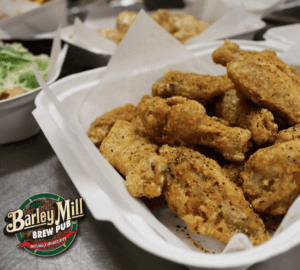 Find them at 6155 Rochdale Blvd, Regina, SK and on Instagram @barleymillregina
 Get There In Your Ford
Get in your Ford and get ready to turn your tastebuds on! Wing night in Regina awaits! Get to and from wing night in style in the 2022 Ford Escape starting at $29,199. 
From Sedans to SUVs, we've got it all. Build yours today, so you can get on the road tomorrow.  Call or book your appointment to learn more! 
Visit Capital Ford Lincoln at 1201 Pasqua Street North Regina, SK.