Top 10 Things To Do In October

October is the month for all things spooky. It's the month when we stuff our faces with heavy pumpkin treats, warm drinks, and far too many bite-sized chocolates. We've compiled a list of fun things to do during the creepy month of October in the Queen City.
Family Fun For All Ages
These events are great for all ages and include activities that everyone can enjoy.
Southland Fest
The Southland Mall is hosting a fall festival this year on October that will have a variety of vendors and the current stores will have awesome deals and prizes to win. If you want to participate as a vendor, email [email protected] for more details.
Oktoberfest
Visit the Regina German Club for Oktoberfest on October 19 and 20 for two days full of fun activities. The festivities will kick off on Friday night with a traditional German style meal and followed by the very popular Mr. and Mrs. Oktoberfest contest. Saturday will have tons of exercises for kids like hay rides and more. The event will also host 2 live bands and a new Oktoberfest craft sale. For more info, be sure to check out their Facebook event here.
Bump In The Night
Check out this cool event at the Government House on October 30 from 5:30 PM to 8:30 PM. They encourage everyone to wear a costume and enjoy the FREE event. The activities sound endless: magic shows, family photos, scavenger hunts through the museum and crafts. Step back in time this Halloween at the Government House!
Teens and Young Adult
Tumbleweeds Hometown Hoedown
Kick off your Thanksgiving weekend with a bang! Check out this festive music show put on by local band Tumbleweeds at the Exchange on October 6.
They play awesome music with a prairie vibe that will make you love Saskatchewan even more than you already did. Find advanced tickets here for just $10. Plus, for the first time, their debut self-titled album will be available. Don't miss out on this promising party!
Board Game Bistro
There are always interesting games to play at this awesome local cafe. On October 30th, stop by for Horror Movie Trivia.
Sign a team of your friends up or just by yourself. Regular admission is $5 per person.
My Big Fat Greek Dinner
This event would be amazing to check out for a nice date night, as it's not just a meal, but an experience. Along with an array of delicious Greek food and desserts, a local Greek dance group will perform. A Greek band will also be present and a night of dancing and entertainment will follow. Of course, there will also be an opportunity to break plates and yell "OPA!"
The event takes place on October 13 and tickets are $95. Best part: the funds raised at the event are in support of Hope's Home and other initiatives of the Regina Greek Community.
Community Events
During October, there are usually a number of different community events to look forward to like:
Craft Sales
Fashion Speaks

Fashion Show at the Mackenzie Art Gallery (Oct. 5)

Shows at the Casino
Catch one of the last Sask Roughrider games of the season
Keep an eye on your local activities guide from the City or places like Facebook Events.
Spooky Treat Recipe
Be sure to check out some of these local events during the month of October. Have any other events we should know about? Let us know in the comments or tag us on social media @CapitalFordLincoln
Here's an extra spooky recipe to help get you in the Halloween Spirit.
3 Ingredient Rice Krispie Mummy Treat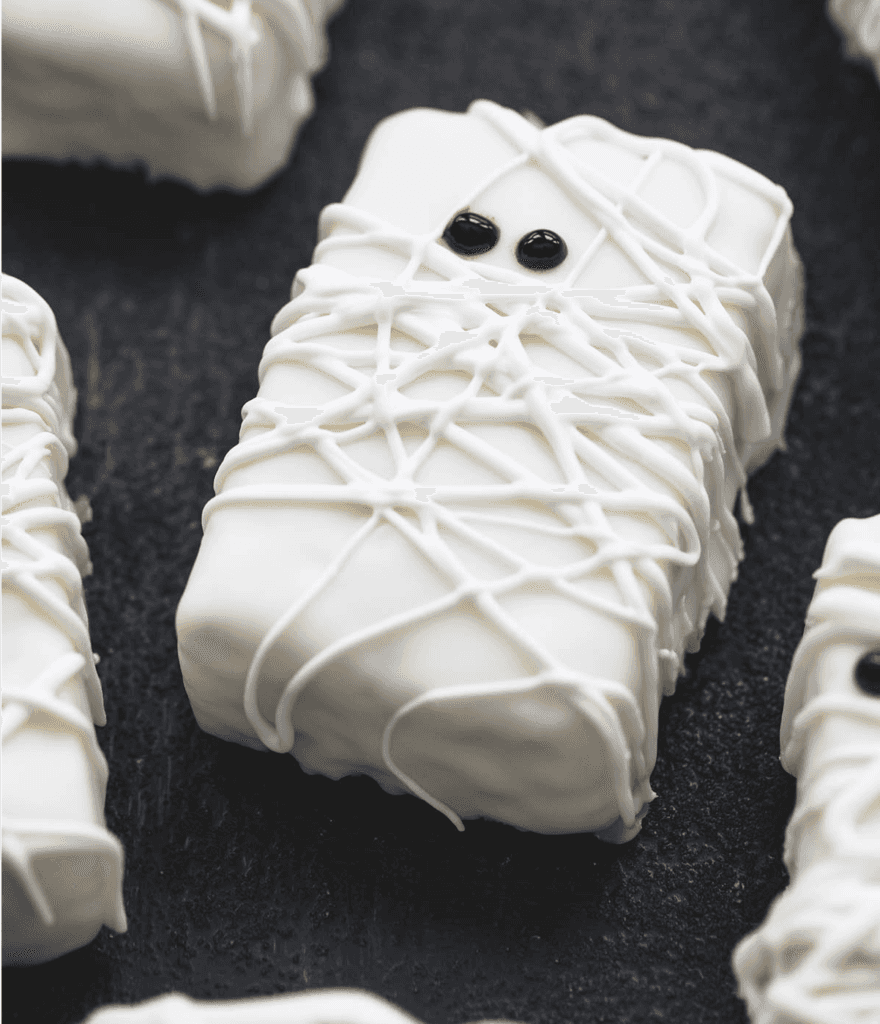 Ingredients:
6 snack-size rice krispie treats

3 cup white chocolate chips

Black edible piping gel or icing (found in cake decorating aisle)

Optional: read food colouring
Directions:
Unwrap rice krispie treats and set aside. Place white chocolate chips in a microwave-safe bowl and microwave on half power for 2 minutes. Stir and return to microwave for 20 seconds at a time (still on half power) stirring after each until chocolate is completely melted and smooth.

Dip rice krispie treats in the chocolate being sure to coat the front and sides (the back side can remain uncovered). Place uncovered-side-down on a foil-lined plate or small baking sheet.

Repeat process with remaining rice krispie treats. Transfer plate/baking sheet to fridge or freezer to cool for 2-3 minutes.

While treats are cooling, spoon melted white chocolate into a small zip lock bag. Remove treats from fridge/freezer. Use scissors to snip off a tiny bit of one bottom corner of the chocolate-filled bag, then drizzle chocolate in a random pattern over the treats to create the look of mummy wrapping. Return treats to fridge or freezer for 1-2 minutes.

Pipe two dots onto each rice krispie treat to create mummy eyes. (Optional step, dip a Q-tip in red food colouring and dap two dots onto the rice krispie treats before adding the eyes to create a creepy "bloodshot" look.) Serve or store in airtight container up to 1 week