The Best Sandwiches in YQR

Do you love to lunch? So do we. Join us for the ride as we uncover some of the best sandwiches in Regina! 
13th Ave. Food & Coffee House
Located in the heart of the Cathedral Village, 13th Ave. Food and Coffee House promises to deliver good food, good company, and good vibes. This spot is typically known for its impressive menu list of coffee and tea beverages, as well as their great selection of vegetarian and vegan options. 
With that being said, they do know how to make a pretty mean sandwich. We love and recommend their "The Deli" sandwich served w/ mortadella, mild capicola, spicy calabrese & topped w/ a sun-dried tomato, olive tapenade, roasted red peppers, field greens & feta cheese! Pair it with one of their specialty drinks to help warm you up. We love the mochaccino for the perfect ratio of sweetness to caffeine. We're almost 100% certain that once you try this sandy/ drink combo, you'll be wanting to come back and try the myriad of other food options that they serve!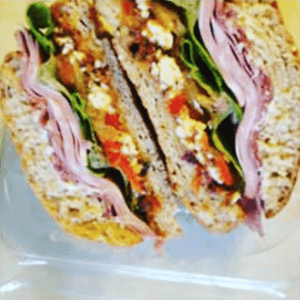 Find them on Instagram at @13thavecoffeehouse or at 3136 13th Ave. 
Italian Star D

eli

If you've never heard of this YQR staple, you've been living under a rock for the past 20 years! But in all seriousness, Italian Star is a city renowned for its epic homemade sandwiches. Walk in, head straight to the deli at the back of the store and get ready to have your socks knocked off. 

Choose from a mild, medium, or spicy sandwich composed of a special marinade spread, 100 grams of assorted deli meats including mortadella, Genoa, capricola, and smoked salami, plus 50 grams of sliced provolone, Italian oil and vinegar dressing, basil pesto, and yellow mustard. If you're privy to some heat, choose medium or spicy which also includes grated feta, sliced banana pepper, chopped black olives, and a super spicy spread! Enjoy all of that goodness topped on your choice of marble rye or focaccia bread! Now it'stime for you to go and enjoy this panini's goodness in all of its glory!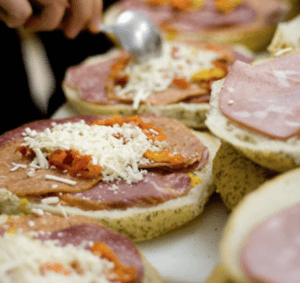 Find them on Instagram at @italianstardeli or at 1611 Victoria Ave.
1205 Bakery & Deli 
1205 Bakery and Deli is new to YQR, but we promise their sandwiches pack a punch! Every Friday they have a new panini special that is sure to take you from Friday to Fri-YAY! 
Last week was Roast Beef Grilled Cheese- pickled red onions, grainy mustard, horseradish aioli, cheddar & provolone. Can you say yum?
Some of their past weekly specials are as follows:
Pepperoni and ham pizza panini, mozzarella, parm, pizza sauce, roasted garlic aioli, and pepperoncini peppers 

Roasted turkey, bacon, caramelized onions, chipotle mayo and brie. 

Buffalo chicken with mozzarella and cheddar cheese.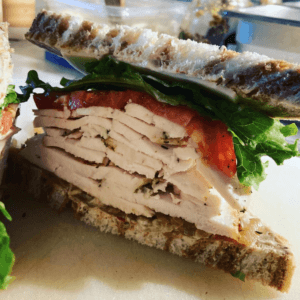 Find them on Instagram at @1205_bakery_deli and at 1205 Broad Street. 
Country Corner Donuts
Country Corner has been around for years, and for good reason! They are a locally owned coffee shop serving home-style sandwiches, soups, and donuts.  Build your own sandwich and you will NOT regret it. Vuon Pham, sandwich artist extraordinary will ensure that you get a sandwich stacked with all of your favourites! Pair your sandwich with one of their tasty soups and grab one of their signature donuts while you're at it! We recommend coconut!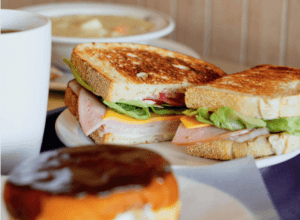 Find them at 1470 Broad St. 
Sandy Time 
Now that we've equipped you with the best local sandwich spots in the city, it's time to get moving! Take advantage of our Trade N Upgrade Sale on now and hunt down the best sandwiches in YQR in style! 
Call or book an appointment to learn more! 
Visit Capital Ford Lincoln at 1201 Pasqua Street North Regina, SK.