Capital Ford Christmas Recipes

What do you look forward to the most during the Christmas holidays? For the Capital Ford employees, it's the FOOD! Of course, visiting with family members, getting time to relax, and partaking in gift exchanges are also fun, but who doesn't love a delicious Christmas meal? Here are a few favourite Christmas recipes from our staff for your family to try this year.
Festive Snacks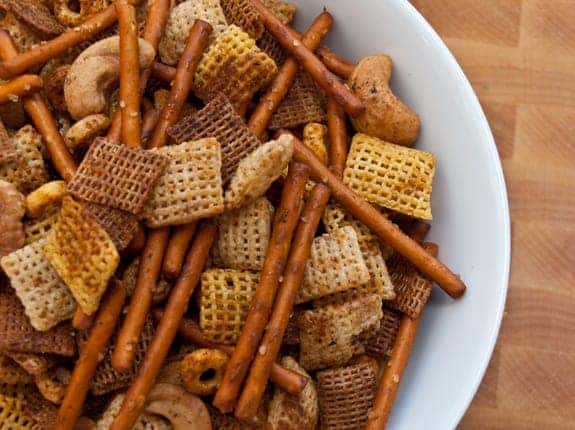 Jen's Nuts & Bolts Recipe
Jennifer Rediger – Accounting Clerk
Ingredients:
500g pretzels

1kg peanuts

3 boxes Cheese Bits crackers

2 boxes Crispix cereal

1 box (525g) Cheerios

Vegetable oil (1 ¼ cup) (¼ cup x 5)

Cool ranch popcorn seasoning 10 TBSP (2 TBSP x 5)

Dill pickle popcorn seasoning 10 TSP (2 TSP x 5)
Directions:
Mix all snack items in a large bin (or black garbage bag). Drizzle ¼ cup of veg oil over mix, and sprinkle on 2TBSP Cool Ranch and 2tsp Dill Pickle seasonings. Mix well.
Repeat oil/seasonings 4 more times, mixing well between each.
Put into Ziploc bags — you can freeze extra bags until ready to use to keep fresh.
The Perfect Holiday Side Dish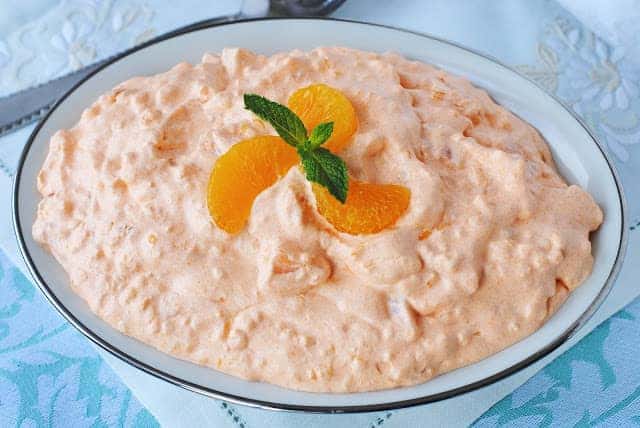 Classic Orange Fluff Salad
Kristen Rinas – Lincoln Brand Manager
Ingredients:
1 (8 oz.)

 

container Cool Whip

1 (16 oz.)

 

container sour cream

1 (3 oz.)

 

package orange gelatin

3 c.

 

mini marshmallows

1 (20 oz.)

 

can crushed pineapple, drained

1 (15 oz.)

 

can mandarin oranges, drained
Directions:
Combine Cool Whip and sour cream until smooth. Stir in dry gelatin mix until well blended. Stir in marshmallows; then gently fold in pineapple and mandarin oranges.
Refrigerate several hours or overnight to allow flavours to meld and the marshmallows to soften.
Delicious Christmas Main Dish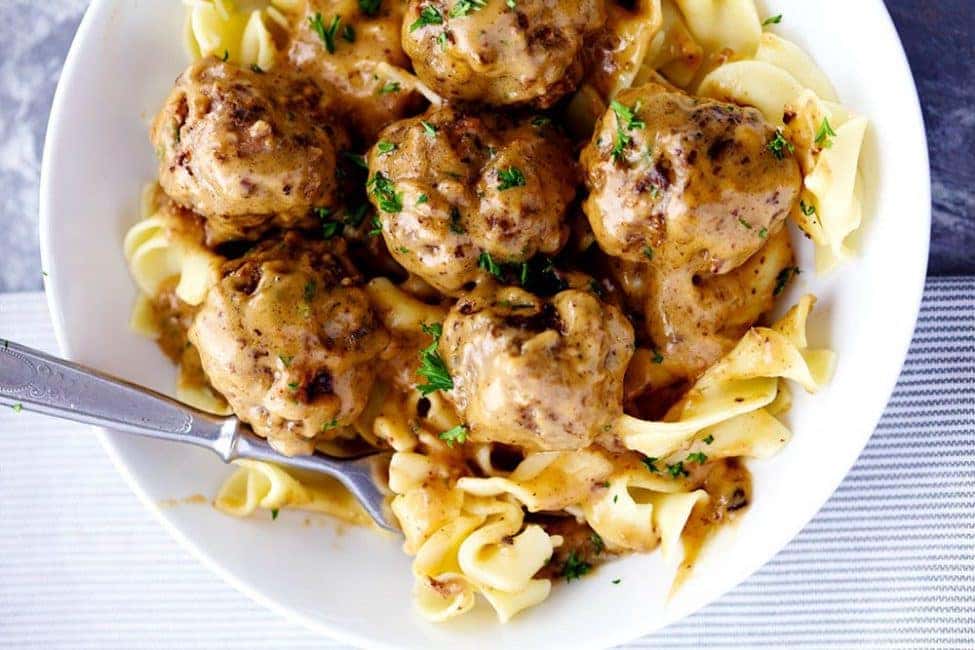 Creamy Lemon Chicken Piccata Meatballs
Bill Fraser – Fleet Sales Manager
Ingredients (Meatballs):
1 pound ground chicken

1 egg

¾ cup breadcrumbs

2 minced garlic cloves

¼ cup chopped fresh parsley

½ cup grated parmesan cheese

Salt and pepper
Ingredients (sauce):
1 TSP olive oil

3 TBSP butter

1 TBSP all-purpose flour

1 cup chicken broth

1 cup heavy cream

¼ – ⅓ cup lemon juice (adjust to taste)

¼ cup capers drained

Salt and pepper
Directions:
Place meatball ingredients in a bowl and mix to combine. If it's too wet to form balls, add a touch of extra breadcrumbs or refrigerate.
Scoop up a heaped tablespoon and with slightly wet hands, roll into balls
Heat oil in a non-stick skillet over medium-high heat. Add half the meatballs and cook for 4 minutes, browning all over but still raw inside. Remove onto a plate and repeat with remaining meatballs.
Wipe skillet clean with a paper towel. Reduce to heat to medium.
Melt butter in skillet, then add flour. Mix and cook for 1 minute, then add lemon juice, chicken broth, and cream.
Bring to simmer and then add meatballs. Simmer for 5 minutes or until sauce thickens and meatballs are cooked through. Season to taste with salt and pepper.
Stir through parsley and capers. I like serving this with pasta with more parmesan cheese!   
Save Room For Dessert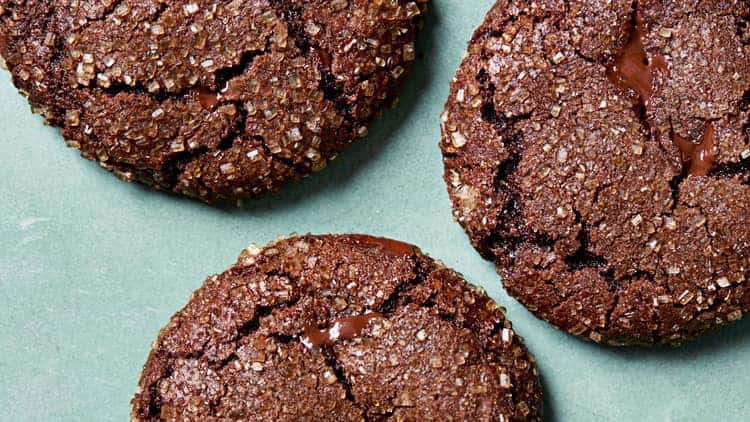 Spicy Mexican Hot Chocolate Cookies
Tanya Sinclair – Internet Guest Coordinator
Ingredients:
1 ¾ cups white sugar, divided

1 cup softened butter

1 TSP vanilla extract

½ TSP salt

2 large eggs

2 TSP cream of tartar

1 TSP baking soda

1 cup unsweetened cocoa powder

1 TSP ground cinnamon, divided

½ TSP cayenne pepper

2 ¼ cups all-purpose flour

1 cup semisweet chocolate chips
Directions:
Preheat oven to 375 degrees F and Line 2 baking sheets with parchment paper.
Beat 1 1/2 cups sugar, butter, vanilla extract, and salt together in a bowl until fluffy.
Beat in eggs; add cream of tartar and baking soda.
Beat in cocoa powder, 1/2 teaspoon cinnamon, and cayenne powder.
Beat in flour. Stir chocolate chips into the dough.
Mix remaining 1/4 cup sugar and 1/2 teaspoon cinnamon together in a bowl.
Roll heaping tablespoons of dough into balls.
Roll balls in the sugar-cinnamon mixture and place on the prepared baking sheets.
Bake in the preheated oven until centers are set and edges crack slightly about 10 minutes. Cool on baking sheets for 5 minutes.
Don't Forget Your Stretchy Pants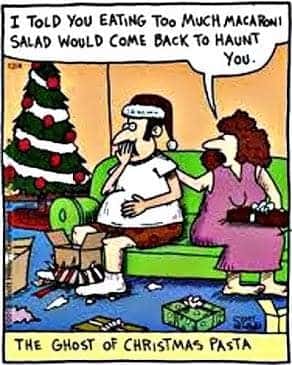 We hope you and your family have a great Christmas holiday and that you get to eat lots of delicious food. Writing this blog definitely made us hungry and even more excited for the big day. Leave us a comment and let us know some of your family favourite recipes!