Four Special Edition F-150 Trucks We Want Back
With the Specialty Equipment Manufacturers Association show bringing out plenty of amazing custom vehicles, we found ourselves a bit nostalgic for some of Ford's own special creations. The Blue Oval has released a number of limited and special edition trucks over the years, many of which unduly neglected. So, we thought we'd share a few of our favourite special edition F-150 trucks that deserve a reimagining under the modern architecture.
Special Edition F-150 Lightning 1993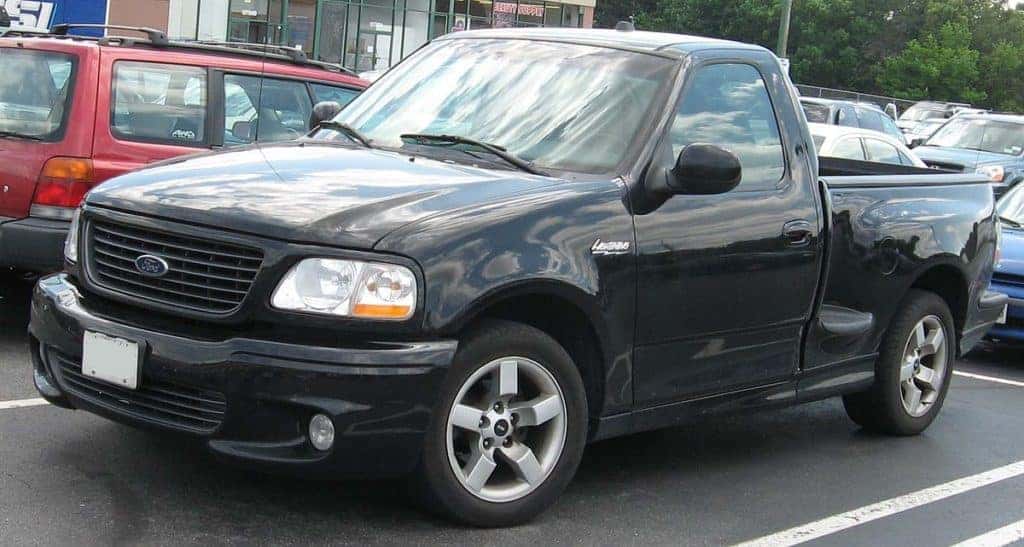 This is certainly the most substantial special edition truck on our list. Ford's Special Vehicle Team (SVT) introduced the Special Edition F-150 Lightning in 1993. Ford wanted to build a pickup with speed to match Chevy's flying 454SS. So, they selected an aggressive 240-hp, 5.0L V8. Ford paired the big engine with significant improvements to the frame and suspension in order to make handling sportier. By 1999, the Lightning was packing a supercharged 5.4L engine with 360 horsepower.
Unfortunately, Ford discontinued the Lightning in 2004. We can attribute its demise to the fact that drivers were "having too much fun." Right now, reintroducing the SVT Lightning might not make much sense. For one thing, the F-150 is huge, making it a less suitable speed machine. Secondly, ROUSH offers several levels of custom F-150s, each with an impressive degree of performance enhancements. Finally, Ford also has the Raptor which would further diminish the market for a Lightning F-150. However, the agile and athletic Ford Ranger, returning to North America for 2019, could make a more suitable candidate for the rebirth of the Lightning SVT truck.
Ford F-150 Nite 1991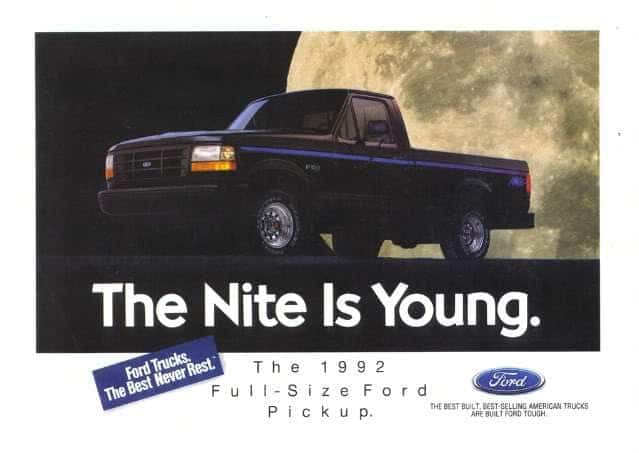 The Ford Nite F-150 is basically just a blacked-out truck with a purple stripe and unique logo. Apparently, Ford also tuned the suspension to allow for more aggressive handling. But the performance modifications of the Nite F-150 were mostly half-baked. We revere the Nite now mostly for its vaporwave aesthetic sensibilities. It's not clear how many Nite F-150s Ford manufactured, but they are certainly rare now (Ford also made a Nite Bronco which is even rarer).
F-150 Bigfoot Cruiser 1987
The Bigfoot Cruiser was a package of equipment which Ford added the 1987 Ford F-150 to celebrate the sponsorship of the monster truck Bigfoot. The first thing you notice when staring down Bigfoot is the row of off-road lighting and then the custom "Bigfoot" graphics. To improve the performance, Ford lifted it three inches, added four-wheel drive, and installed rollbars and aluminum wheels. Ford had to recall many of those parts later as a result of lawsuits.
Ford produced fewer than 1,000 Ranger and F-150 Bigfoot Cruisers, so, as you probably expect, they are quite rare these days, so you'll have trouble sighting one in the wild. Having a modern Bigfoot Special Edition F-150 would be, at least, hilarious, considering how little the name Bigfoot means in modern pop culture. On the other hand, with the ever increasing size of the F-150 it wouldn't be hard for Ford to make their flagship vehicle look a little more monstrous.
Limited Edition Maple Leafs 2017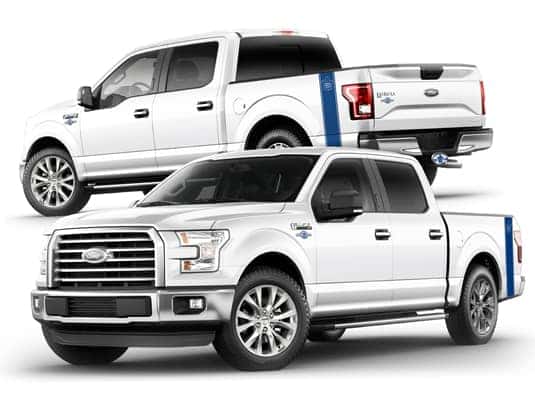 I do not exaggerate when I say I have never seen a more beautiful truck than this limited edition 2017 Maple Leafs Centennial F-150 (bring on the hatred! It gives me strength!). In Oxford White, with a custom blue stripe and centennial badging, the truck is clean and stunning. Each one comes with certificate of authenticity, signed by Brendan Shanahan and Mike Babcock. Ford limited the Leafs Special Edition F-150 to 400 production models (one for every goal Auston Matthews is going to score this season). They sold it exclusively in the GTA, so consider it very rare.
In terms of performance, the Maple Leafs F-150 is just a stock XLT SuperCrew. That's definitely an oversight given that the truck will have to carry the Stanley Cup and the Leafs' players down Bay St. for a victory parade next summer. It would have been prudent of Ford to add a reinforced suspension with an improved engine  given the extra weight. Oh well. We can't everything we want.
Which truck is your favourite and why is it the Maple Leafs F-150?