Getting the Job Done with the Ford Super Duty

Best Month On Record for Super Duty Sales
Let's face it. There are a lot of different trucks out there. It can be overwhelming when you're trying to narrow your search down to find the perfect truck for you.
We may be a little biased, but the numbers certainly prove that Ford offers the best trucks when it comes to super duty, though trucks that get the job done. The F-Series Super Duty sales were up by 8% in May 2018, which was the best month ever on record. So we're here to tell you why it's so great!
CHOICES! So Many Choices!
If you're looking for a Super Duty truck that will help you with towing, hauling heavy cargo or you simply want a larger truck with a sturdy truck bed, Ford gives you plenty of options. There are 18 different models to choose from and the large number comes from the need of different workers that want specific features. The models range from F-250 all the way to an F-450. Whatever job you have, Ford wants to make it easier and more efficient.
The F-250 XL at a Glance  
The starting model is an F-250 XL. This truck is larger in size compared to an F-150 and starts at just $37,999. It's equipped with AdvanceTrac with Roll Stability Control and Trailer Sway Control. Both of these innovative systems use a special sensor, applies reduced engine power, and selective wheel braking to keep your truck and trailer on the road safely.
The first model of Super Duty trucks that Ford presents has a lot of great features that will assist with several different towing needs. It will most definitely take some of the stress off your shoulders with features like Integrated Brake Controller and Reverse Sensing System. These available features will give you warnings when you can't see an object behind the vehicle and ensures your brakes are synced with your trailer, even with the heaviest loads.
Oh, and did we mention it can haul up 3,270 lbs and tow up to 13,200 lbs? The F-Series Super Duty Pickups are capable and efficient for some of the toughest jobs!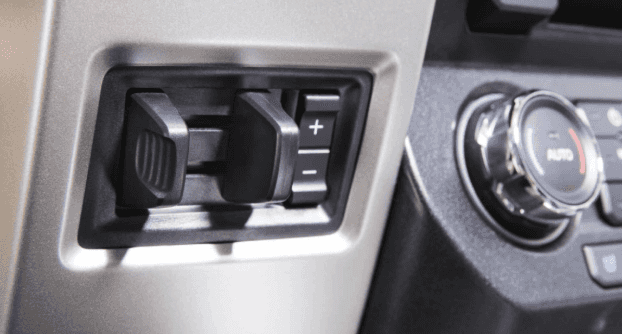 A Closer Look at the F-450 Limited
Now it's time to talk about the top of the Super Duty line, the F-450. This truck is truly a monster! This bad guy starts at $96,749 and has a ton of cool features. One of the coolest ones being the PowerScope trailer tow mirrors. They have power folding, power heated glass, LED security approach lamps, and LED side-mirror spotlights. You'll never have to worry about seeing in the dark with these handy lights!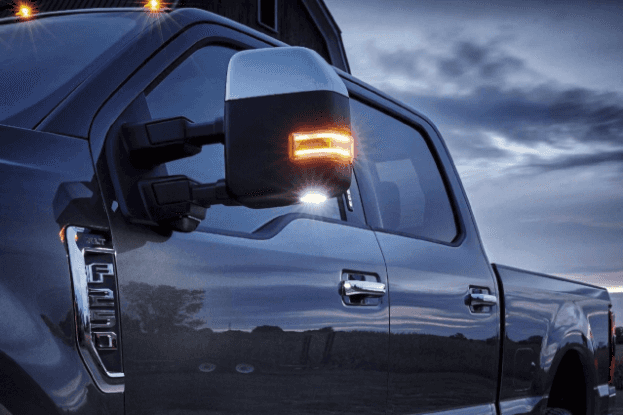 Other notable features include a twin panel Moonroof, headlamps with Quad beam LED, LED box lighting, and even more LED lighting features on the roof near the back window. Never worry about the sun going down at a job you're staying late at. Finish up your work with a well-lit truck.
The F-450 can tow up to 17,500 lbs and hold up to 3,461 lbs of cargo weight. If you're interested in seeing the full towing guide from Ford, check it out here.
With features like these, you can definitely see that Ford created the Super Duty line with workers in mind.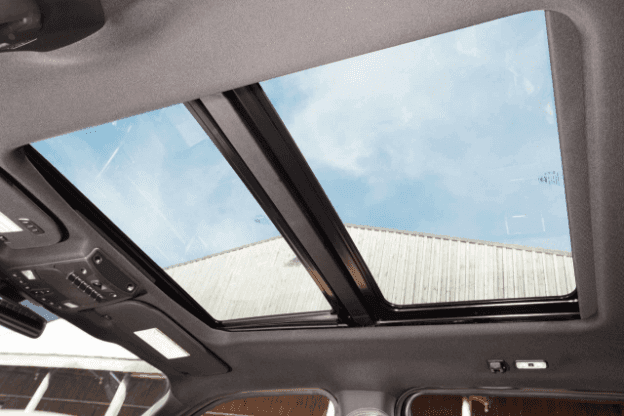 Do You Need a Super Duty?
There's no question why Ford's Super Duty trucks have been popular lately. All these great features can make your life easier when you're at the construction site, working on the farm, or maybe pulling a large trailer. If you want a tough truck, try a Ford Super Duty for yourself!