Ford EV and Hybrid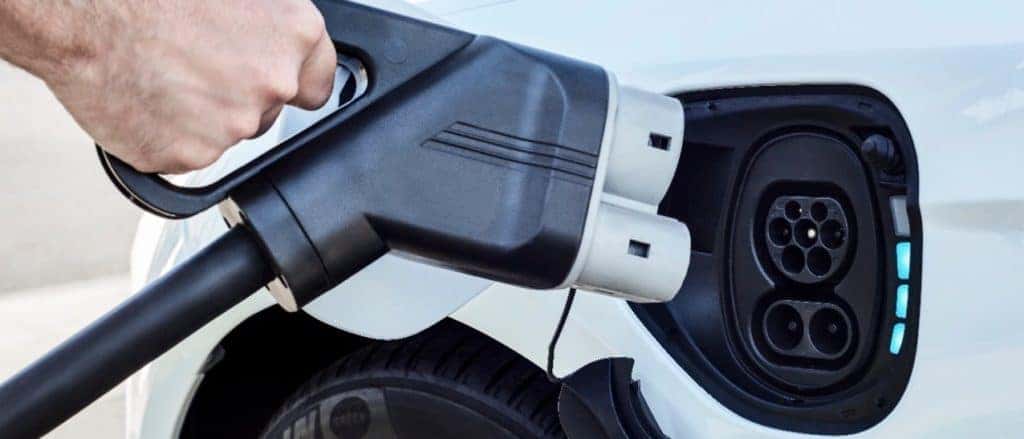 In the past, Ford has been somewhat slow to adapt to the rapidly evolving automotive industry. It took them until 2018 to finally bring the lovable EcoSport to North America despite that crossovers of all size have been dominating North American sales for years. Although Ford's current lineup of hybrid vehicles is a little weak, it's about to kick things into high gear. By 2020, Ford will have unleashed a veritable army of EV and hybrid vehicles. And from there, who knows…
Mach 1 EV
Perhaps the most exciting battery-powered vehicle on the way is the Mach 1 EV. Admittedly, details are scant, but Ford has confirmed that the Mach 1 is a battery electric crossover built on a unique platform. It has also confirmed that the Mach 1 inspired by the Mustang – hence the name. On face value, that sets it up to compete against the likes of the Jaguar I-Pace and Tesla Model X. They represent the first wave of consumer crossovers that combine emissions-free* driving with high performance. But that comes at a price – roughly $90,000 CAD for the base model of the I-Pace which is the cheaper of the two.
The Mach 1, being a Ford. Of course, there are tons of non-performance electric crossovers hitting the market right now like the Hyundai Kona and BMW i3. They are priced much more affordably (still above similarly equipped gasoline vehicles), but offer unimpressive power and range. If the Mach 1 is going to be successful its will have to split the difference between these two types of vehicles and offer compelling performance at an accessible price.

Hybrid Performance
Ford is also preparing to deliver the first hybrid F-150. Ford's engineers have already made huge strides in improving the fuel economy of their best selling vehicle. They implemented an aluminum body, improved aerodynamics, and continue to refine the EcoBoost lineup. But none of these advancements will have as significant of an impact as the new hybrid powertrain. But adding an electric motor will not only save you fuel.
The electric motor will also fill in low-end torque for hauling and better acceleration. Secondly, the battery will double as a generator, so your F-150 can serve as a mobile workstation. That's hugely important in a competitive class of vehicles used (if not primarily, ideally) for work.  
The Rest
Those are some of the most exciting Ford vehicles that will be getting electric powertrains, but they are not the only ones. The rest of the Blue Oval's lineup will be benefiting from EV and hybrid technology, too. Ford already offers a Focus Electric and a Fusion hybrid. But we'll also see a hybrid Mustang, Explorer, and Escape to start with. Even the big, bad Bronco will have a hybrid option, so you can go get lost in the woods without worrying about running out of fuel.
Nearly all of the vehicles mentioned above will be ready by the end of the year 2020. Which one are you most excited for? Or, did the C-Max Energi already slake your green driving thirst?
*Depends on the source of energy used to recharge the battery.