Vehicle Pictures In Regina: Fall Edition
Fall is the perfect time for photos. The leaves are changing colours, everyone has a warm drink in hand and if you're extra hipster-y, maybe a PSL from Starbucks! Throw on a scarf and you're ready to head to the park to snap some photos of your pet, family, or hey, maybe yourself. But what about the best places to take vehicle photos? We zipped around the city in a 2018 Ford EcoSport and found some unique places in the city (other than Wascana Park) to take some fall photos.
Central Downtown
You know we had to start with Cathedral. Arguably one of the best places to take photos in the city, this neighbourhood has lots of unique places to snap photos. The alleyways are known to have super bright and colourful murals painted on the sides of buildings – all local of course.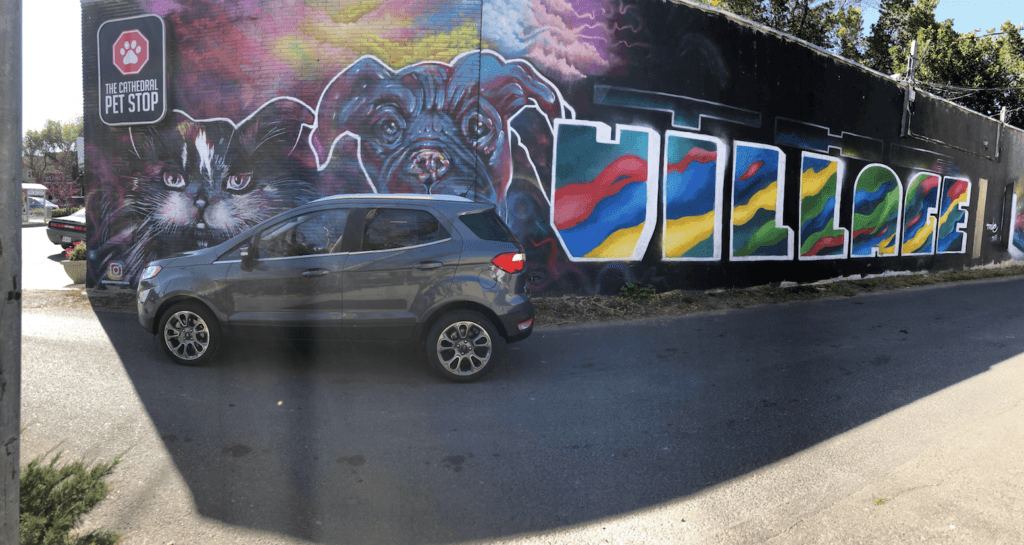 So we stopped right outside a new business to the area: Cathedral Pet Stop. We couldn't resist the cute cat and dog and mural.
Of course, there are the best trees in this area too. They all arch over each other and create this leafy awning that looks amazing in photos and in real life. However, we're not recommending to take pictures in the middle of the road around 3 pm with traffic in full swing.

South
What comes to mind when you think of south Regina? Maybe Harbour Landing? Or perhaps the new-and-improved Southland and Golden Mile malls? We took the EcoSport to the First Nations University and were lucky enough to see some traditional tipis on their lawn. The FNU is always having fun activities from powwows to storytelling and even Mosaic festivities in the spring.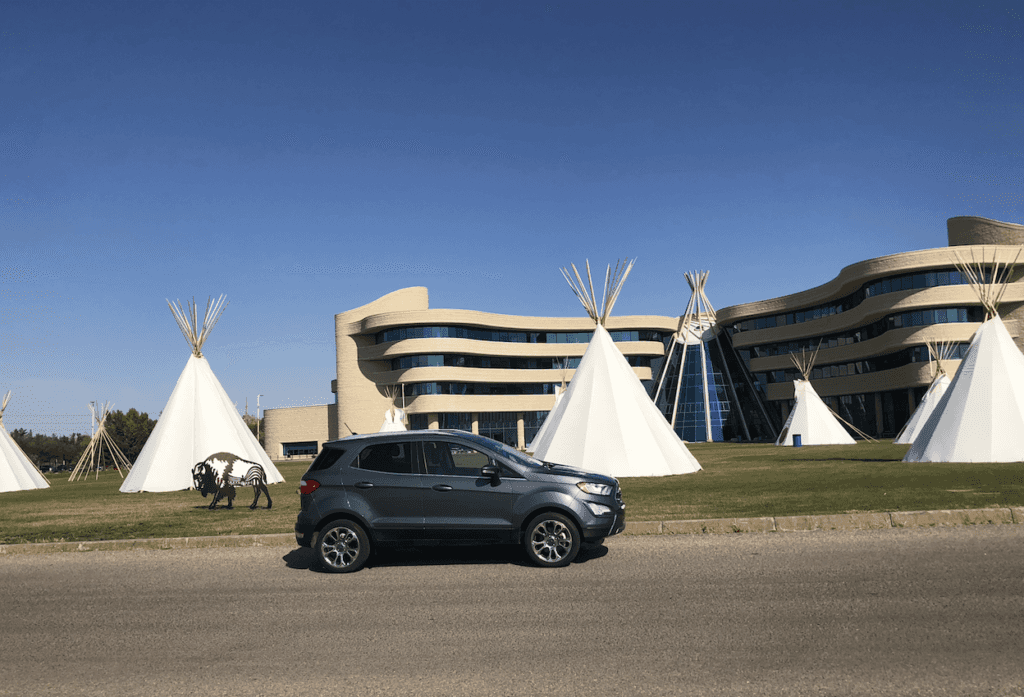 While we were in the area, we checked out the busy bird sanctuary and came across some lovely trees at the Conexus Art Centre.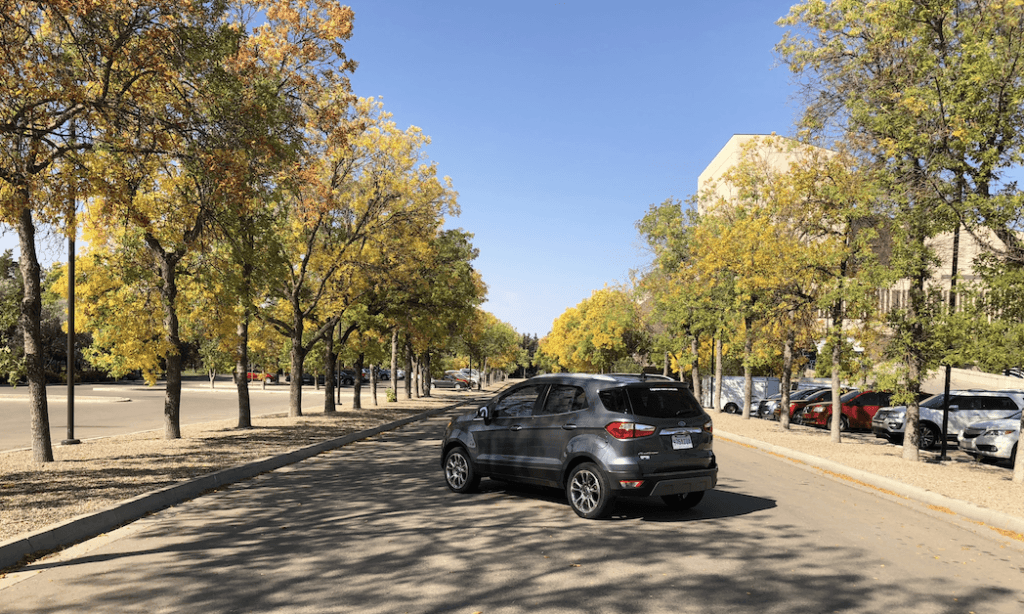 If you're new to Regina, you might not know it, but this is one of the best areas of the city to take pictures in. Wascana Lake is nearby, Candy Cane Park, and of course the hill that looks down on most of the city. The view is pretty outstanding up there.
West
On to the west end. This end has always been underrated. The area actually has lots of beautiful scenery to offer, perfect for fall photos. We stopped at Westerra to check out the development out there and let us tell you, it's evolving fast! There are tons of cute homes being built, big apartments, and the huge Co-Op is already booming out there. Plus, the drive literally felt like 5 minutes out of the city.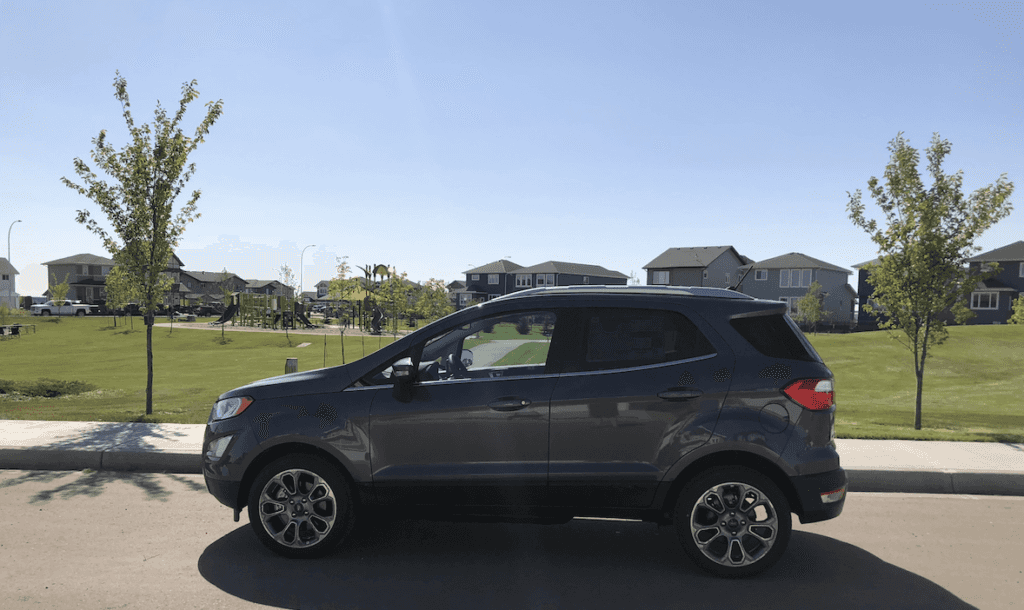 This photo was taken right next to a new park in Westerra. Out of the frame, tents were already being set up for an event. There isn't a ton of big trees yet since the area is so new, but who wouldn't want a brand new park in the background to show off their vehicle? The area is beautiful and the community is really starting to grow out there.
The EcoSport really is the perfect vehicle for someone who needs more space than a car, but not as much space (or as high gas costs) as a larger SUV. Plus, it has Ford's exclusive EcoBoost engine that has exhilarating performance. This model has a standard 1.0L engine and it's turbocharged with direct injection so it delivers more bang for your buck.
East
Our next stop was the east end. We're finding ourselves saying "this area has been booming lately" for every end of the city, but we're not wrong. The entire city has been slowly improving and the east end is no exception.  We drove past several parks and had a tough time zeroing in on a "unique" area. It was really a toss-up of the Leisure Centre and over by Wascana View. So if you're in the area, we suggest checking out both locations. The picture below was taken with some large trees just outside of Wascana View.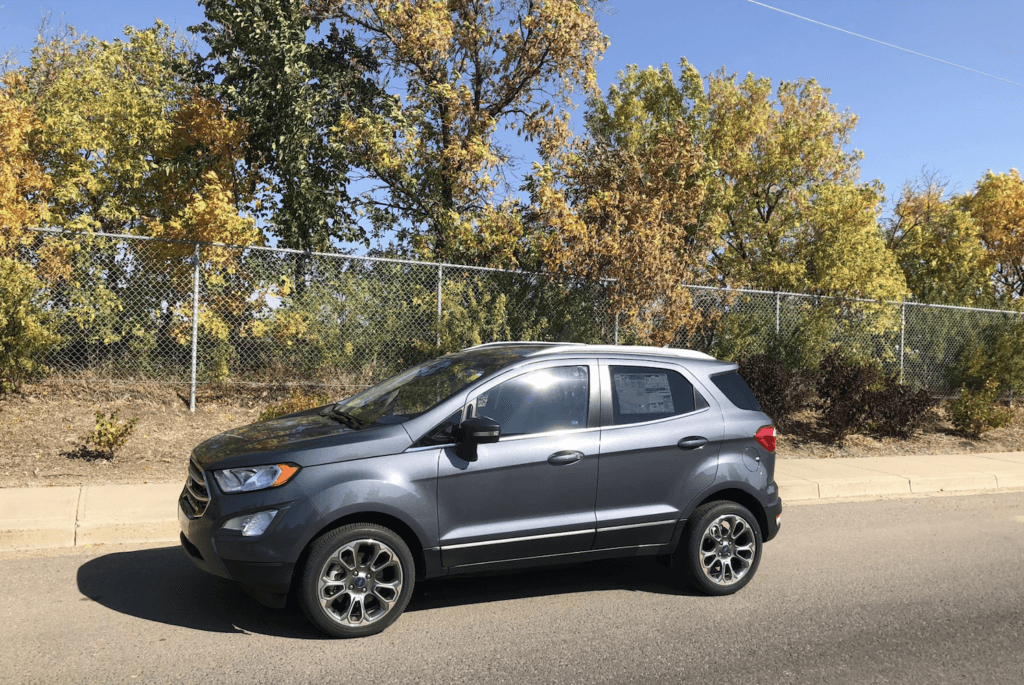 North
A place that instantly came to mind for the north end was the RCMP Heritage Centre! There are a ton of people who live right in the city and still haven't checked out this one-of-a-kind tourist destination. Be sure to stop by the beautiful building and find Sergeant Bull Moose to snap a picture with.
Did we mention the unique design of the building? It makes for a really neat background that people often take advantage of for family photos and even weddings.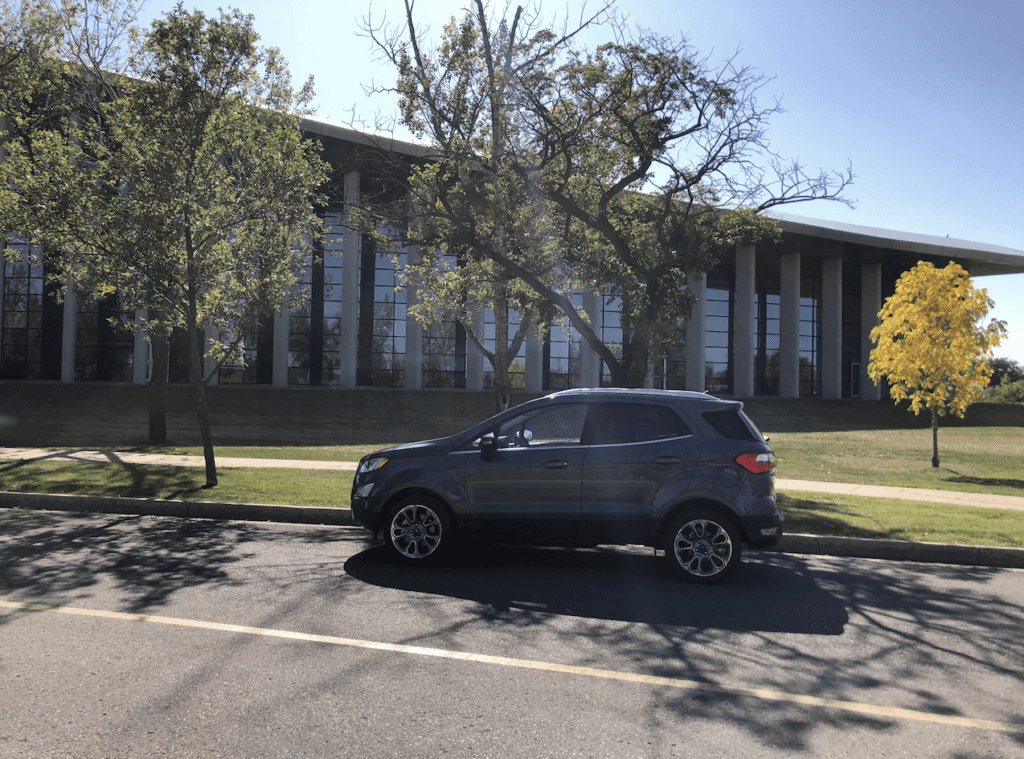 One more GREAT place to take a car picture in the north end is… drum roll, please… Capital Ford Lincoln where you can get a new vehicle AND take an awesome picture! What a lovely background.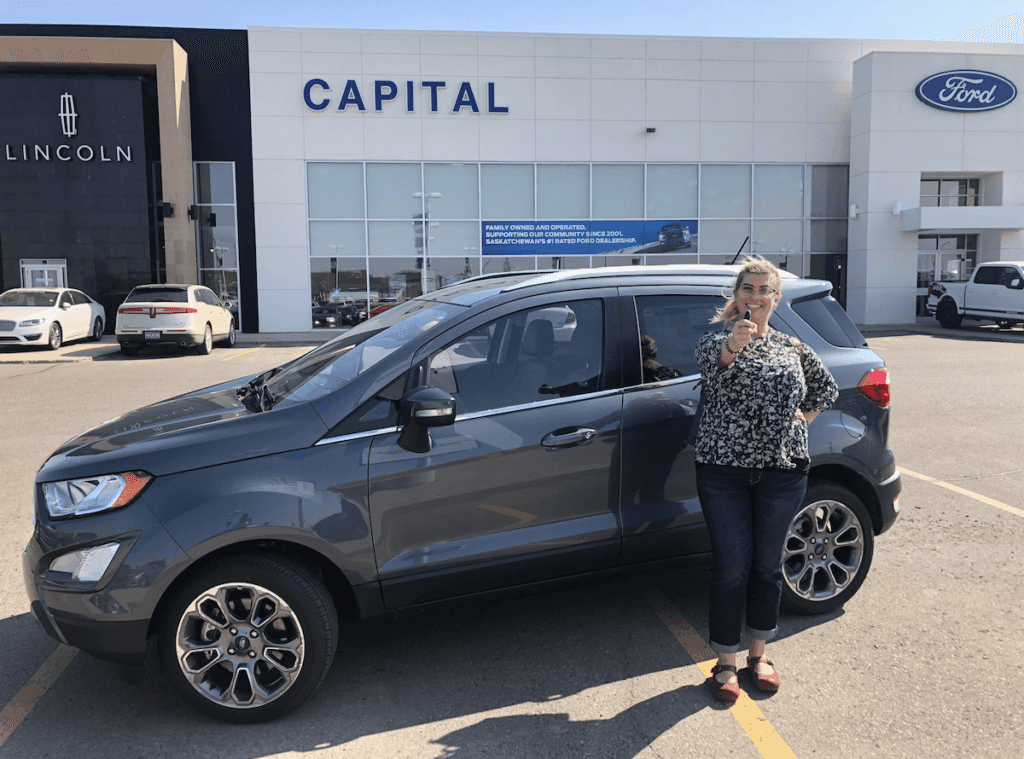 Get Snapping
We hope this blog inspired you to get out there and enjoy your city more. Whether you're taking pictures of people or cars, it's the perfect season to look through a lens and snap some good photos. Soon enough, it'll be cold and wintery, and you'll be scrolling through your warm autumn pics. Have fun and tag us in your #FallVehiclePics on social media!
If you're interested in learning more about the Ford EcoSport or want to see if it's the perfect sized vehicle for you, give us a call! 306-543-5410