Capital Ford At the 2018 Canadian Western Agribition

It's that time of year again! The Canadian Western Agribition is coming to Regina from November 19 – 24. The largest livestock show in Canada not only brings animals but also a tradeshow, a pro rodeo, performances, and so much more.
Capital Ford has been a proud sponsor of Agribition for many years and will be supplying a total of 7 shuttles this year. With roughly 160,000 people in attendance, there's no doubt that these shuttle vehicles will be put to good use.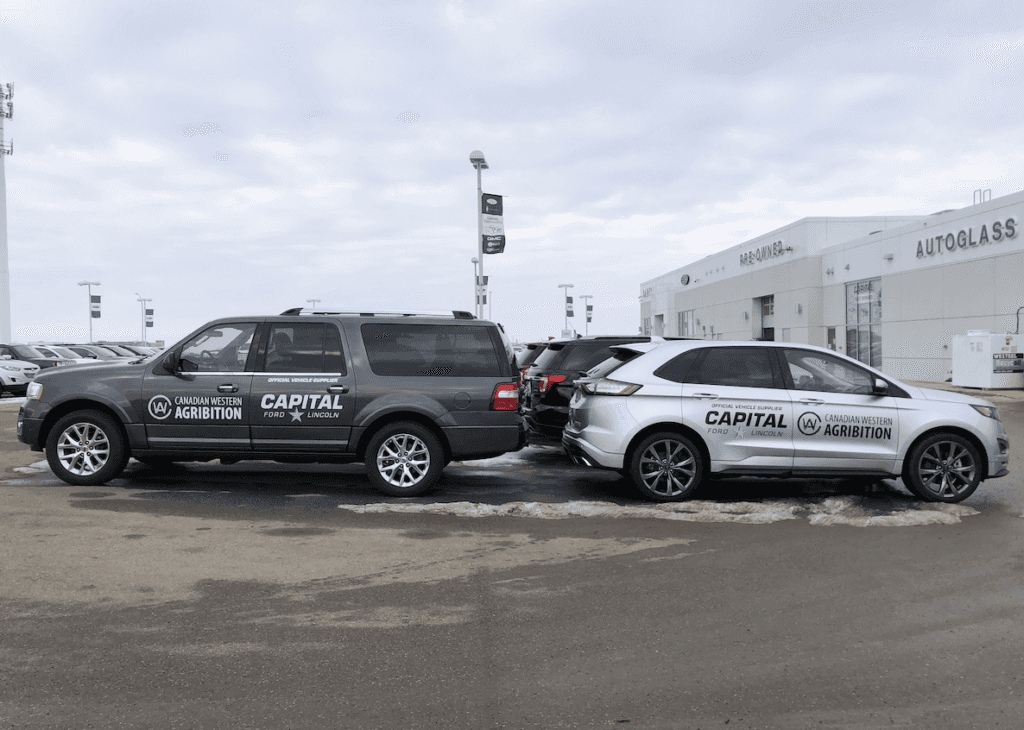 There will be some new Ford vehicles on display as well that you'll want to take a look at. The 2019 Ford Ranger will make an appearance for the first time in Canada for the public to see. A 2019 Ford Edge ST will also be present.
Here are some other things to check out for the week:
Trade Show
Regina is crawling with craft sales and trade shows during the pre-Christmas gift shopping season, but the trade show at Agribition is unbeatable. You can catch a demonstration from local Saskatchewanian chefs and learn beef cooking skills, as well as learn how to make Bannock, Creme Brule and more.
Check out this link for a full schedule of the food pavilion events and specific timings.
There will be a John Deere Sale Area, an Exhibit Mall and plenty of opportunities to eat, shop, and relax. Here are the full tradeshow hours.
The Rodeo
If you're planning on going to Agribition, you HAVE to check out the Agribition Pro Rodeo. There will be four performances that feature 16 top athletes from each of the seven major continents. They will be divided into two pools of eight and compete in two performances each.
Have Fun
Get out your plaid shirts and cowboy boots and head down to Evraz Place from November 19-24 for Agribition. This is arguably the biggest event to come to Regina and there's plenty to see and do for everyone. If you're also interested in seeing the new Ford Ranger, be sure to stop by the Ford booth and get a hands-on experience.