The Best Fall Drinks

The days are getting shorter, the wind is crisp and chilly, and comfy clothes like leggings, sweaters and cozy scarves are starting to make their appearances. All these things have one thing in common, and the answer is Fall season! Coffee shops are getting prepared for the craziness that comes with the season change – pumpkin spice everything. Here are some interesting pumpkin drinks to try this fall in Regina.
Starbucks
Starbucks has always provided sweetness to their blended, oh so delicious, coffee. So it comes as no shock that the Pumpkin Spiced Latte has big flavours in every sip. This espresso and milk beverage is not complete without the favoured pumpkin, cinnamon, nutmeg, and clove topped with whipped cream and real pumpkin pie spices! Yum. We're getting thirsty just writing this.
If you're not in the mood or don't necessarily love the pumpkin flavour, be sure to try Starbucks' Salted Caramel Mocha. With mocha sauce, toffee nut syrup, coffee, and milk, it will surely warm up your insides. But that's not all. It's also topped off with whipped cream, caramel drizzle all in a blend of turbinado sugar and sea salt.
*Pro tip: Both of these fall favourites come in iced options for those who want to brave the cold.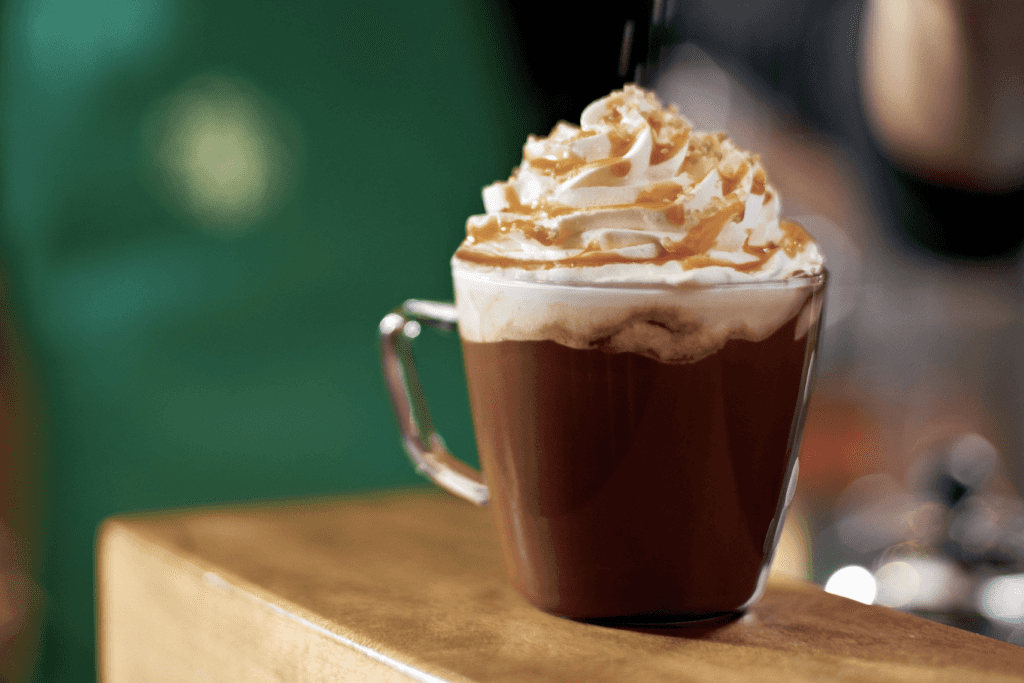 Good Earth
If you are on the lookout for something a little different but still want to keep warm, head over to Good Earth and get yourself a Beetroot Latte or Turmeric Latte. These bright and colourful drinks are specialty drinks that will only be available for autumn. They will not only keep you warm, but the health benefits are the added bonus!  
The Beetroot Latte is caffeine-free, naturally sweet beverage which is high in antioxidants and has tons of vitamins, such as vitamin B9, potassium, iron, and vitamin C just to name a few.  Beetroot has been associated with improving blood flow and lowering blood pressure. Plus, adding a pinch of ginger and some coconut blossom sugar will get your taste buds ready for the winter-y season ahead!
Want your drink to heal you? Yeah, so do we! Turmeric has been used for health treatments and has anti-inflammatory and antioxidant benefits for the body. The Turmeric Latte is also caffeine-free and with the combination of turmeric, ginger, cinnamon, and milk, it's bound to make you feel like a warm hug on a cold day.  
*Pro Tip: If you're looking for that caffeine boost, ask to add a shot of espresso. The coffee bean flavours mix well with the rich cinnamon notes.

Tim Hortons
We couldn't forget a Canadian classic and a favourite around our dealership, Tim Hortons! This year, their seasonal fall drinks consist the Pumpkin Spice Iced Capp and Pumpkin Spice Latte. Something to please the cold and warm drink lovers.
The sweetness that comes from the pumpkin syrup and the added dollop of whipped cream is great for someone with a sweet tooth. It might not be the best idea to have first thing in the morning, but it definitely made it on our must-try list. It truly tastes like pumpkin pie in a cup.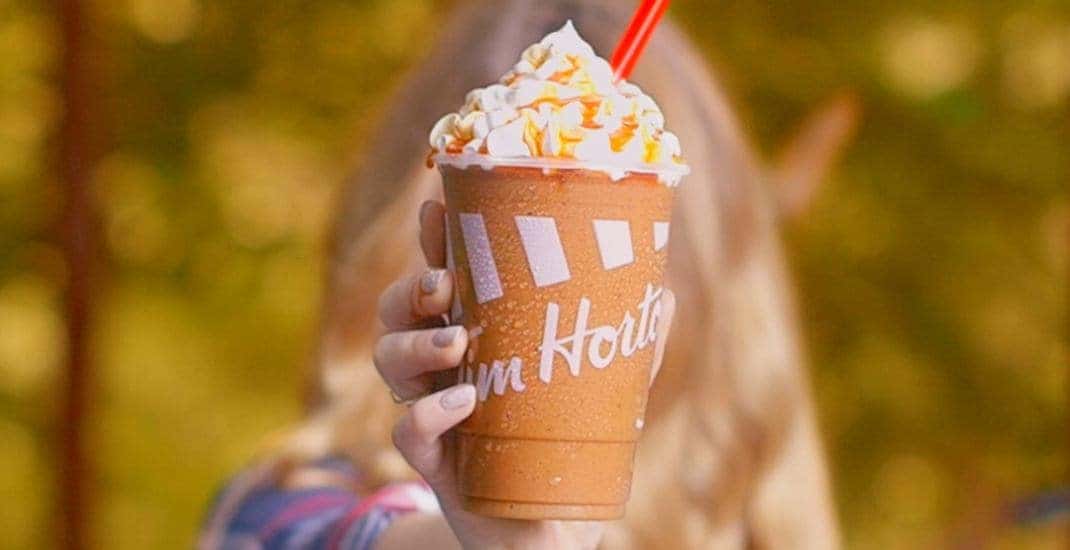 Second Cup
One of our favourite coffee places to visit for a warm pick-me-up is Second Cup. Their real blends give the ultimate warmth on a chilling day! We have three must-tries from this cozy stop and Pumpkin Spice White Hot Chocolate is first on the list. The creamy white chocolate and pumpkin spice tastes are fused together and then finished with whipped cream and pumpkin pie spices. This simple hot beverage really makes the perfect drink when you don't want anything too fancy.
Next is their Pumpkin Spice Latte, which is like Thanksgiving in a cup! It brings warmth to the bold espresso punch and a sleek foam gives it a nice creamy touch.
Last but not least, the last fall drink on our list is the Pumpkin Spice Flash Cold Brew.  If you're wanting to push your temperature boundaries with a seasonal fall twist, why not try it over ice? This drink has a light creamy balance with the perfect amount of sweetness. Better wear gloves!
*Pro Tip: Instead of getting foam in the Pumpkin Spice Latte, try asking for a dollop of whipped cream with the pumpkin pie spices. It's a for sure win in our books and we can almost guarantee that if you like pumpkin pie, you'll love this drink.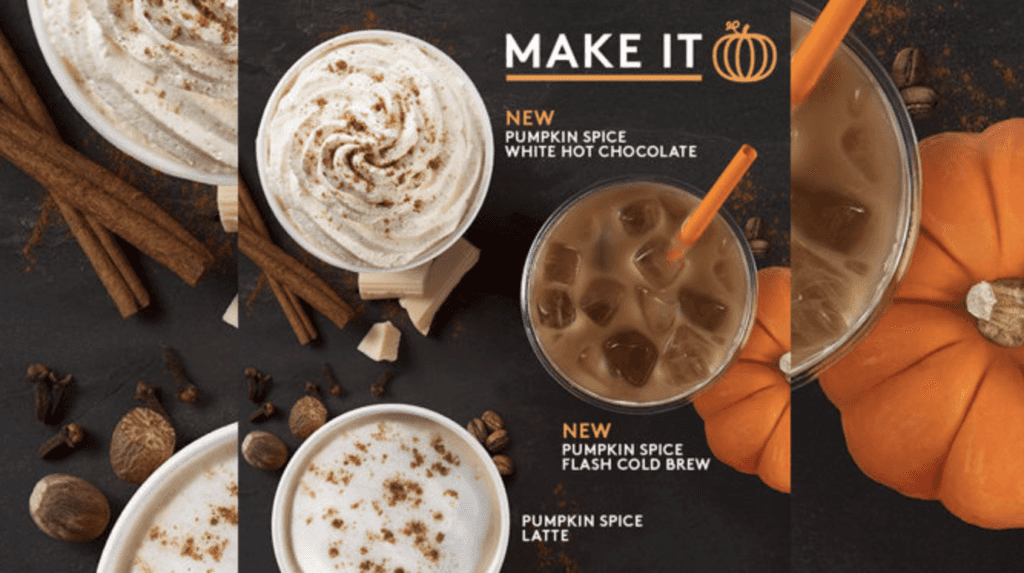 Time to Warm Up
There's no better time to try some unique seasonal drinks than during autumn. Coffee shops across the city have gotten festive and we recommend you get in the spirit, too! Whether you like sweet, savoury, warm, or cold, there's something for everyone. Be sure to tag us on social media if you find some other good drinks to try or if you try some of these. Stay warm and enjoy!