Introducing the 2020 Ford Escape

The 2020 Escape is a big deal for Ford. The SUV has needed a revamp for quite some time and the wait is finally over. Introducing the 2020 Ford Escape. Available this Fall.
What's New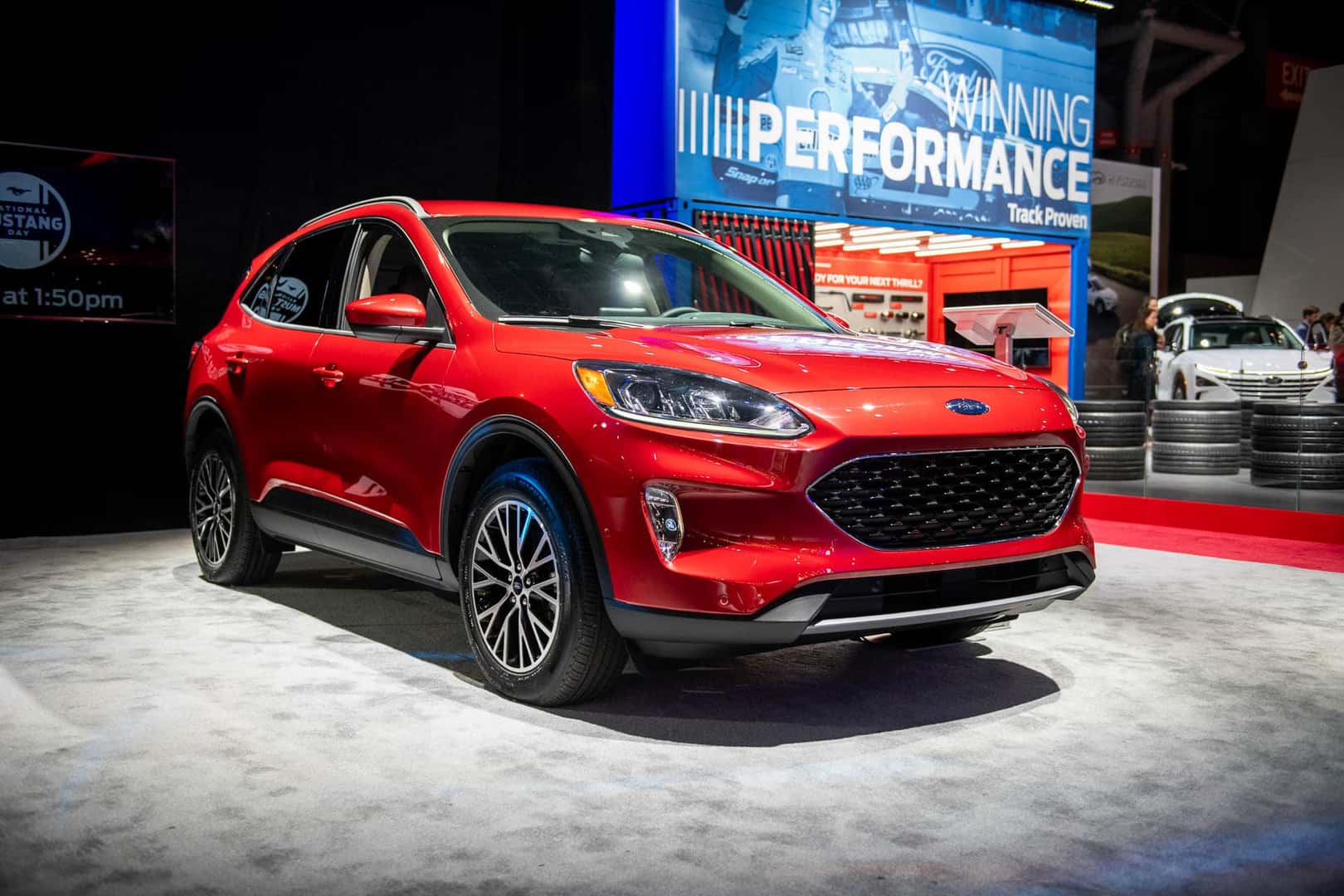 Although the Escape was in need of a refresh, the popular SUV has been rated a close second in sales compared to the F-150. There's no doubt in our minds that Ford's number two best-seller will continue to impress its fans with this new model.
The 2020 Escape will be available in three trim levels: S, SE, SEL, and Titanium, same as before. The all-new Escape will also be on Ford's new platform that has also been installed in the Ford Focus (sadly no longer available in Canada) and the Lincoln Corsair.
This upgraded platform has a 20-mm longer wheelbase and a 20-mm wider track. This means the interior will feel roomier than ever, yet the use of high-strength steel has reduced the Escape's curb weight by 90 kgs! The intention here was to make the ride more comfortable and sportier.
The Power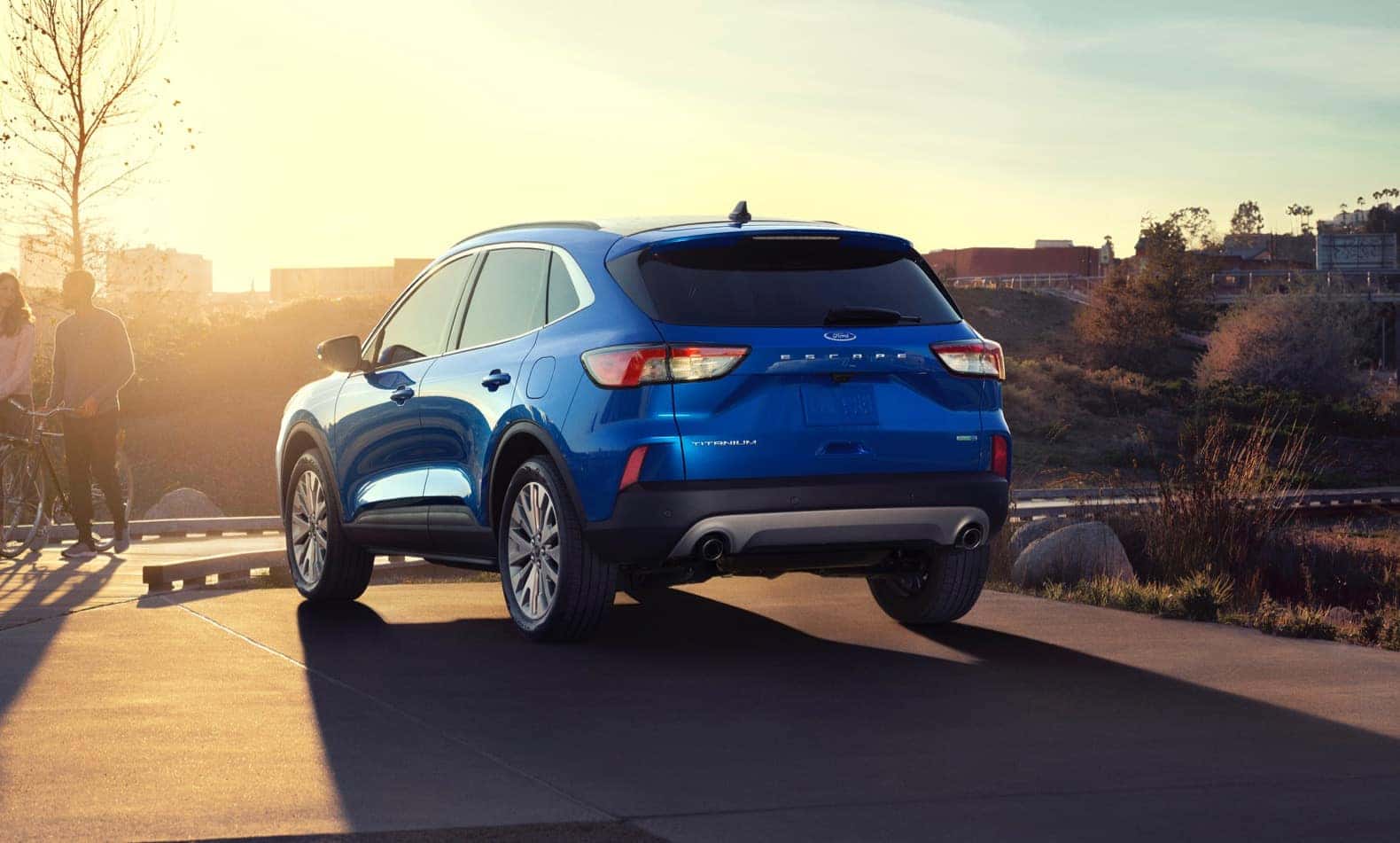 We haven't seen one in person yet, but if these numbers mean anything, this new SUV will be the perfect vehicle for hauling around summer toys. The Escape will feature a number of powertrain choices:
A new 1.5-litre turbocharged three-cylinder EcoBoost engine with 180 horsepower and 177 lb.-ft. Lf torque

You can also expect cylinder deactivation so that under lighter loads, the vehicle shuts down one cylinder to improve fuel economy

This package can provide ample performance, not to mention, towing a trailer of up to 909-kgs!

If you're looking for more, you can choose the 275-lb.-ft. Of torque, with a towing capacity of 1,591-kgs.

Both of these engines will work with a new eight-speed automatic transmission that drives either the front or all four wheels. Does it get any better?
Innovative As Ever
As we all know, Ford is always looking for new ways to invent vehicles and be a leader when it comes to driving the future. We can already start to see that in the 2020 Escape. It will be available in two hybrid models as well. And just because it's a hybrid, doesn't mean it can't haul. Both models are rated to tow 680 kilograms. The hybrid and plug-in hybrid use the same 2.5L Atkinson-cycle four-cylinder and a continuously variable transmission that incorporates the electrics (eCVT). This is the fourth-generation hybrid system.
The regular hybrid model has a 1.1-kWh battery that outputs 198 horsepower. The interesting part is it's hidden beneath the right-side floor so it takes up little usable space while allowing both front- and all-wheel-drive options. The range it gets from a single tank of gas is 880 kms.
The plug-in model is equipped with a larger 14.4-kWh battery that can take up to 3.5 hours to recharge using a 220-volt outlet. When the new Escape is fully charged, it has an all-electric driving range of 58 kms with a net system output of 209 horsepower! Another new feature in this model is the ability to choose how and when the energy stored in the battery is used:
Auto

Electric-Only EV Now

EV Later
The plugin-in hybrid powertrain will be standard in the Titanium model and will only be offered as a front-driver, according to driving.ca, as the larger battery takes up a large amount of floor space.
And Now We Wait
We're dying to see the new Escape in person and thankfully, we should only have to wait about four more months before it arrives in all its glory. Stay tuned for another blog about changes to the Escape's interior!