2019 Ford Transit Connect: The Most Connected Model Yet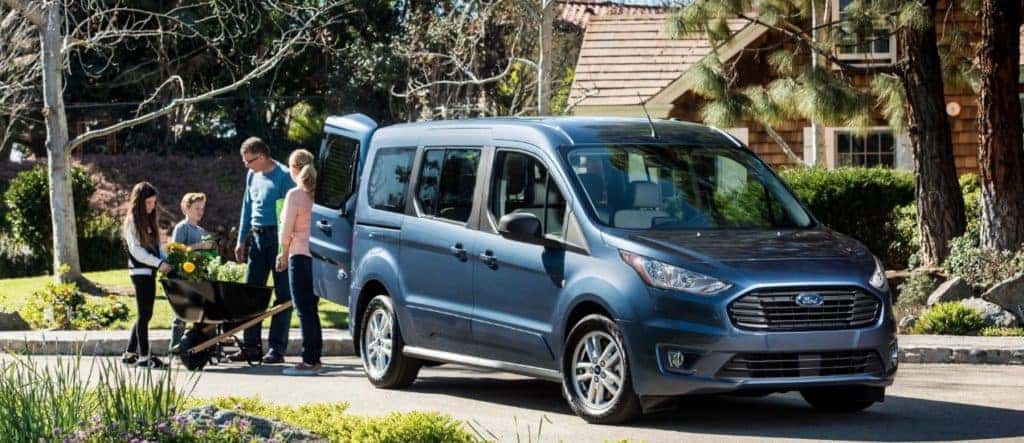 The 2019 Transit Connect
Ford has just unveiled the 2019 Transit Connect and, no doubt encouraged by the #VanLife phenomenon, are marketing it toward regular consumers. The Transit Connect is still available in the cargo configuration with only two seats. But Ford is drastically improving the passenger variant to make it more "liveable". Can Ford really convince people that their entrepreneurial and personal ambitions dovetail in a rectangular prism with sliding doors?
Under the Hood
The 2019 Transit Connect gets a completely reworked powertrain lineup. First up is a 1.5L EcoBlue Diesel paired with an eight-speed automatic transmission. Ford estimates it's going to score at least 7.8L/100km on the highway. They're also replacing the 2.5L iVCT with a 2.0L four-cylinder gas engine paired with the same eight-speed. Whichever engine you get a good balance of power and fuel economy. You won't win any red light launches, but you don't buy a Transit Connect to spend weekends at the drag strip.
Smarter
The 2018 Transit Connect also comes with a ton of advanced safety features, which is perhaps the most surprising update. Automatic Emergency Braking is standard. It even includes Pre-Collision Assist with Pedestrian Detection. Meanwhile, available Adaptive Cruise Control allows you to set a cruising speed and then relax as your vehicle adjusts speed to remain a safe distance from forward traffic. These features are great whether you use your Transit Connect personally, as part of a fleet, or both.
#VanLife
The 2019 Ford Transit Connect remains utilitarian first and foremost. In fact, it's always been a product directed toward commercial applications. But Ford is trying to reshape that assumption. Ford's VP Mark LaNeve says, "Baby Boomers have always embraced life's adventures and to them age is just another experience to master. From being easy to get in and out of, plus flexible seating and cargo space, Transit Connect Wagon makes it convenient for Boomers to keep enjoying family time or explore new hobbies and careers."
Don't get me wrong, you probably won't see one in our showroom window, but some people use the Transit personally. For those who do, Ford is making the van more comfortable and convenient than ever. 4G LTE WiFi is standard, and adds connectivity for up to 10 devices. Plus, the available SYNC 3 infotainment system with Ford+Alexa allows you to manage media and navigation with the power of natural voice commands. Oh, and the Titanium trim comes with heated leather seats.
Real Life
Can Ford convince customers that a Transit Connect is the right choice for personal use? It's hard to say. But with the number of improvements that have been made to make it more comfortable, they certainly have a base upon which to predicate the claim. The 2019 Transit Connect will be available for purchase later this year.