2018 Ford Escape: Compact SUV Overview

Introducing the 2018 Escape
The 2018 Escape is a perfect compact crossover SUV for someone looking for enough cargo space, but also enough room for their passengers. It drives more like a larger hatchback compared to the slightly larger Edge. The 2018 models come standard with FWD (AWD is an option) and starts at just under $24,000.
Technology Is Your Friend
The tech options in the 2018 Escape will make you feel like you have your own personal assistant. The good news is, you don't have to be a tech wizard to make the most of them.
A standard 8-inch LCD display practically mirrors a smartphone so it won't feel like you bought a new TV and you're trying to figure out what all the buttons do on the remote for hours on end.
It's so easy to connect your mobile device with SYNC 3, Apple CarPlay, and Android Auto, so you can focus on what matters most: driving. The voice-activated benefits alone are something to get excited about. Vehicles are becoming more like a personal assistant with all the commands they're programmed to do. Ask your Escape where the best place to have lunch is, and the next thing you know, you'll have a map with an ETA and your favourite playlist coming up next.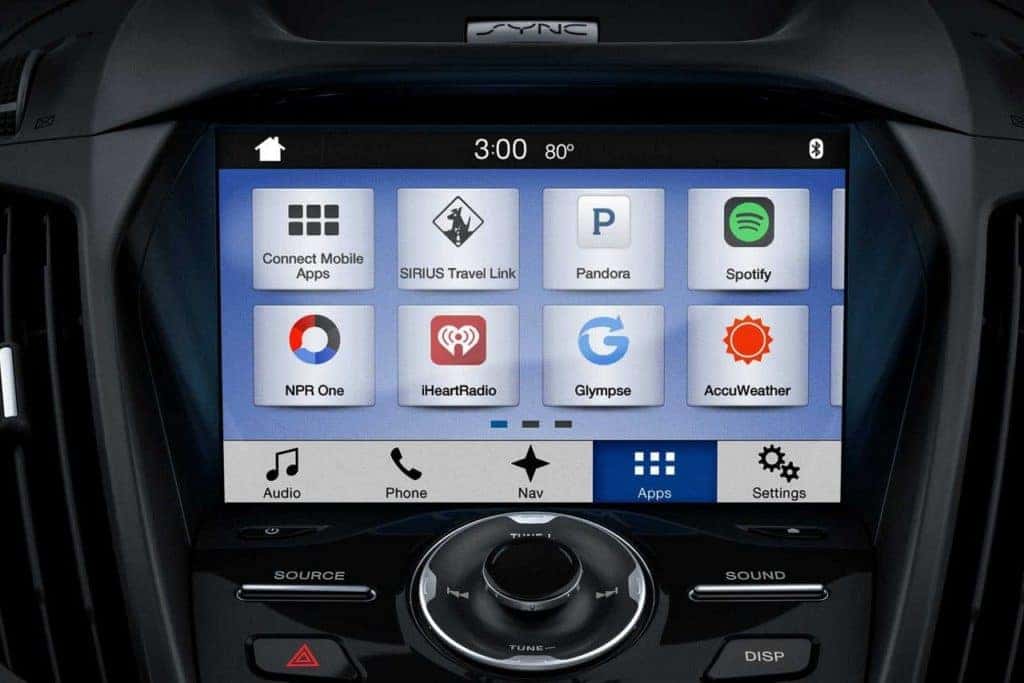 More tech options include Brake Support, Lane-Keeping System, and Cross-Traffic Alert. The options help you stay in your lane when it's unsafe to switch, keep a safe distance from vehicles ahead of you, and help you apply additional pressure to your brakes in case of an accident. We really meant it when we said your vehicle can become your next personal assistant and practically do the driving for you. Autonomous vehicles are only a few years away after all!
Luggage to Passengers Ratio
When it comes to the interior, the Escape has leather and cloth options to suit anyone's preference. The seats are styled for spontaneity and allow you to keep them upright to seat your guests or fold down the rear seats for more gear. We're thinking about the endless possibilities for luggage storage on long summer road trips. The SUV offers plenty of room for both passengers and cargo space.
It's also never been easier to store items you want to keep out of sight in the vehicle. A large hidden compartment is under the front centre console to ensure your personal items are kept safe. You can also power-up your devices in the front seat with a USB connection, and passengers in the back have their own convenient household-style plug.
Models
The Escape comes in four different models:
Titanium

SEL

SE

S
Each model offers a few different options, the main differences being extra features and package options.
Black roof rails are a convenient available option on Escape models. They can come in handy if you plan on taking long road trips with lots of luggage. Why not make use of the extra space on the roof?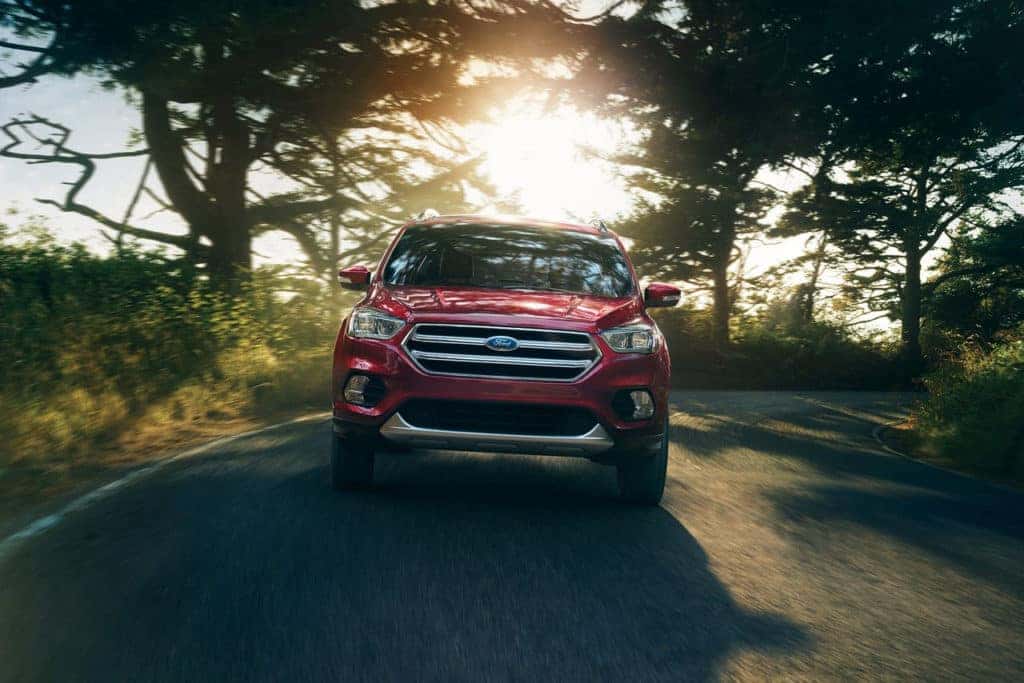 Is the Escape For You?
Is this the perfect vehicle for your lifestyle? If you're looking for cool tech features so you can stay focused on the road, luggage and passenger space but enjoy the feel of a compact SUV, the Escape may be for you. Come for a test drive and find out for yourself!